Have the greenest, cleanest lawn on the block.
Get full-service lawn and landscape maintenance for one monthly fee. Weller Brothers provides a one-stop shop for comprehensive lawn and landscape maintenance programs in a professional and timely manner.
To ensure the highest quality lawn and landscape service, we staff only experienced and professional horticulturists, irrigation technicians, turf management specialists, and landscape designers.
Much more than just lawn mowing!
Lawn mowing and trimming
Sidewalk and driveway edging
Fertilization
Power raking
Aerating
Pet waste cleanup
Leaf cleanup
One contact for all of your lawn and landscape needs
Automatic ACH and credit card payments
We are a bonded and insured company with hundreds of years of combined experience
We take pride in every property that we maintain
The employees in your yard are professional and uniformed
We will mow all turf areas throughout the property once every seven (7) days from approximately April through October. In addition, our team will edge all walks, curb areas, and planting beds in concurrence with each mowing. We will also provide light clean-up, including air blowing of all walks and paved areas littered in the maintenance process. Mowing height shall never be lower than 3″ and will be determined weekly or as needed to maintain lawn health.
We perform spring power raking between March 15th and May 15th, weather permitting. Weller Brothers uses a "brush style" and "metal tooth style" machines for removing thatch.
We will curb edges where turf meets walks, paved areas, or curbing once each year. This service will be performed in July or August.
After September 15th and before the end of the season, our team will perform core aeration one each year.
We will provide leaf removal service once every seven (7) days in concurrence with the lawn mowing service. Our team will blow leaves from landscape beds, walks, and paved areas onto turf areas and then remove them with lawn vacuums and lawn mowing bagging equipment. We will also remove leaves from the street curb and gutter system along property lines.
One convenient monthly fee
Our mowing rates vary based on the size of your yard, accessibility, and obstructions such as fences and trees. Please contact us for a free service estimate!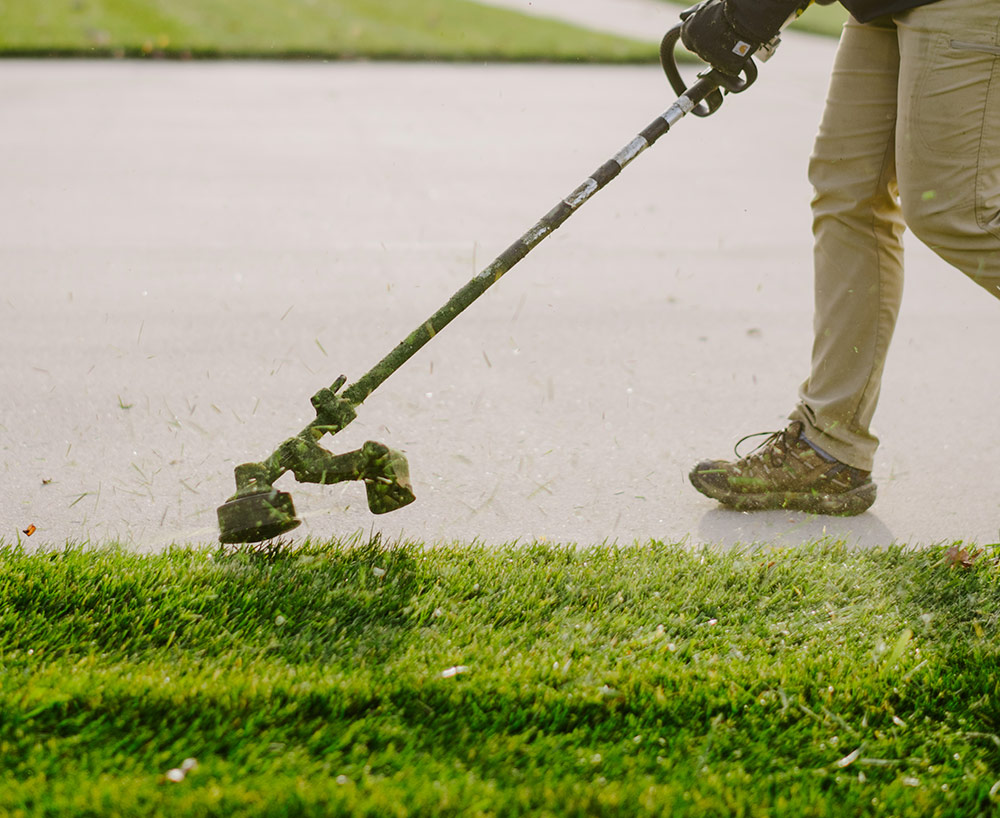 How can we help you get the best lawn and landscape on the block? Send us your name, contact information and choose which services you're interested in, and our service manager will schedule a time to visit your property and provide an estimate. We're looking forward to working with you.