Q+A With the Weller Brothers Admin Team
When you call Weller Brothers Landscaping – whether you're calling from South Dakota, Iowa, or Minnesota – you'll be greeted over the phone by a member of our friendly admin team!

These team members are vital to our day-to-day operations. 

One of our Roots (core values) is communication, and we take that seriously. It's why customers choose us time after time. We could not provide the excellent level of communication that we do if it were not for our admin team, which acts as a liaison between customers and our sales team. 

Since you hear their voices on the phone, we wanted to do a fun Q+A with them!
Meet Kristen – Administrative Assistant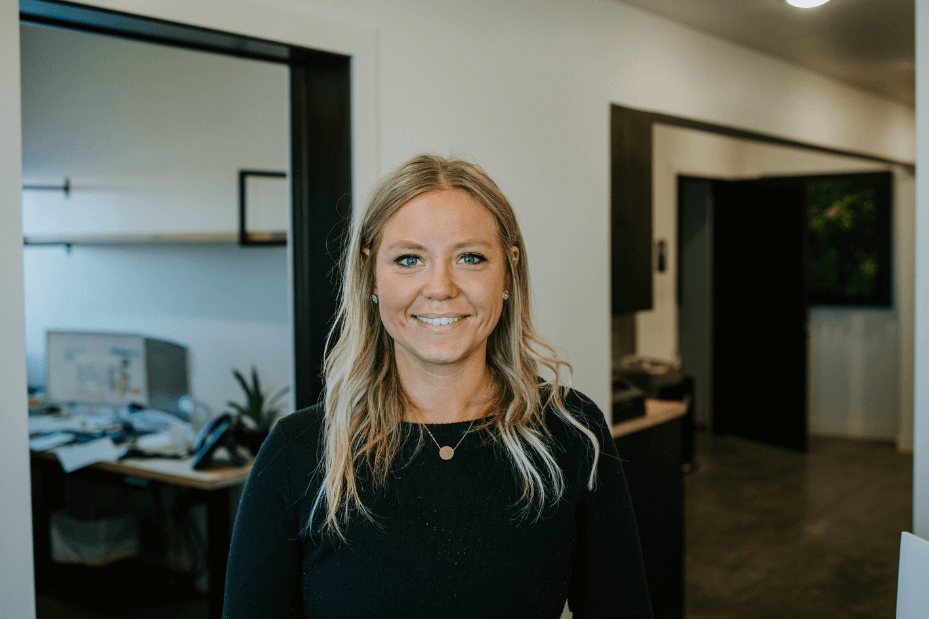 Kristen joined the Weller Brothers team in the fall of 2022. She heard about the available position from another employee and was ready for a change in her life.

Q: You do a lot of things here each day, but what are the three main things you'd say you're responsible for?

A: The three main things I do on a day-to-day basis are:
Customer communication. I answer phones and emails and serve as a key point of contact between our potential customers and the sales team.
I also act as a liaison between sales and accounting by preparing purchase orders and other documentation.
I bring energy to the office by joking and laughing loudly all day.
Q: What is your favorite thing about your job?

A: I feel like I have a sense of purpose. I'm not "just answering phones." I accomplish many things each day that help people in all areas of the company perform their jobs. I leave each day feeling like I was part of a larger team effort.

Q: How do you look forward to continuing to grow here?

A: Everyone here is so talented, so I have grown a lot already by watching others in their positions and seeing how they handle situations. I look forward to continuing to grow professionally, emotionally, and as a leader by continuing to watch and learn from our team.

Q: What are important qualities that someone must have to succeed as a member of the admin team at Weller Brothers?

A: You have to have a positive mindset. Anyone can learn the tasks and our workflows, but do you like to have fun with your coworkers? Some days can be tiring if there are a lot of phone calls or we have some tough conversations with customers, but it's all manageable if you can contribute to being part of a positive team. If you have the right attitude, you can succeed here.
Meet ReNae – Customer Service Representative
ReNae started working at Weller Brothers in the Fall of 2020 when a friend referred her. She brings a strong customer service and business background to the team.
Q: What are the main things you'd say you're responsible for in your role?
A: I assist all of the designers by helping them communicate with their customers, and I assign and schedule meetings and follow-ups for the sales team.
Q: What are your strengths that allow you to succeed in your role?
A: I am good at adapting to the many personalities I talk to on the phone each day; I am a good communicator. I have a team mindset, too – I like that I get to help people in all areas of the company. Lastly, and perhaps most importantly, I bring amazing cinnamon rolls into the office on a regular basis.
Q: What's a favorite memory from working here?
A: I was shocked by a moment that was caught on camera at our Christmas party in 2022. It was evidence of what a great time we had that evening!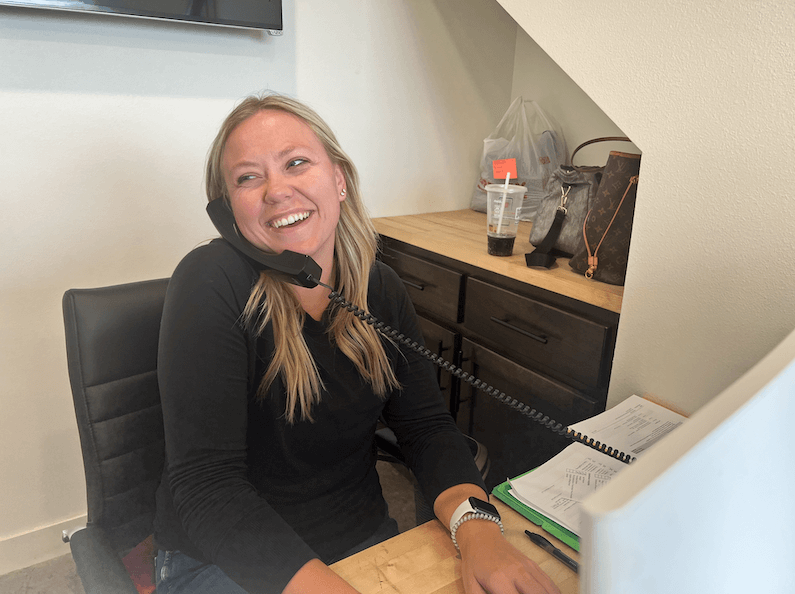 We know that as you were reading this, you were thinking, "Aw, shoot – I wish I could work with this team!"
Well, guess what? We're hiring a Customer Service Representative in Sioux Falls!
Take a look at the job description and apply online if you think you'd be the right fit. We'd love to meet you!