Our Rochester Service Area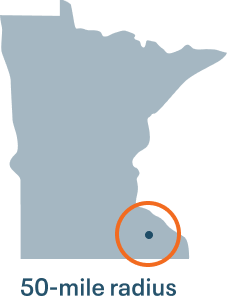 We provide landscape design, lawn mowing, fertilizing, weed control, and horticulture to residential and business customers within 50 miles of Rochester, MN.
(507) 884-8999
brent@wellerbrothers.com
Not Available in Rochester
Tour some of our favorite projects
And learn more about how we brought each idea to life.
Browse Landscapes by price
As part of our honest approach, we want our customers to have the opportunity to learn what types of environments can be built within their budget.
Request Landscape Pricing
We're looking forward to creating your dream outdoor space. Start a conversation with one of our landscape designers, and they'll get to work on a plan.