You can work anywhere. So why work at Weller Brothers?
We believe that we are the best employer in the Midwest. We take care of our people, and that goes beyond boasting "competitive wages and team culture" (although, we certainly provide those things, too!)
Whether you're a new high school grad looking for a career in the construction industry, a landscape architect with years of experience, or — like some of our employees — an adult seeking a totally new career path, we believe that you can be somebody here.
Why Our Team Loves It Here
Foreman Fast Track Program
Our Foreman Fast Track Program is one of the most common ways that our maintenance or landscape technicians advance their careers here at Weller Brothers.
Within two years or less, you can become a Landscape or Maintenance Foreman, Horticulturist, or Irrigation Technician — even if you have no prior experience. You'll receive on-the-job experience from our training team as you advance through the program. If you already have experience, we'll take that into consideration as we create a plan together.
Once you graduate from the FFT program, we'll recognize you at our monthly breakfast celebration and hand you the keys to your own Weller Brothers truck as you begin your new role of confidently leading a crew.
"The Foreman Fast Track program was such a great opportunity to advance professionally while on the job. I gained confidence in overseeing projects and leading a team. I definitely recommend the FFT program to anyone who would like to grow and become a leader in the landscaping or construction industry."
Maintenance Foreman / FFT Graduate
Employee Referral Program
Many of our best employees joined our team after hearing about the job from a friend. Employee referrals lead to increased employee retention and a more enjoyable work environment. After all, who doesn't want to work with their friends?
That's why Weller Brothers offers a generous employee referral bonus to all employees. In fact, you could earn up to $2,000 per referral!
Many of our employees take advantage of this program. They take home extra cash, play a part in building an incredible team, and we get outstanding employees who look forward to coming to work each day.
Win-win.
Weller Brothers employees are eligible for the referral bonus when they refer or recruit anyone of any job title. The pay structure is as follows:
$400 on the 60th day of the new team member's employment
$600 on the 180th day of the new team member's employment
$1,000 on the 365th day of the new team member's employment
= $2,000
We are very proud to be able to offer this. Join our team and take advantage of it yourself!
"I take advantage of our employee referral program because I am invested in this team here at Weller Brothers and I want to contribute to our growth. It's also very rewarding to watch the people I referred advance in their careers here. Plus, who doesn't like some extra money?!"
Account Manager / Has recruited at least three friends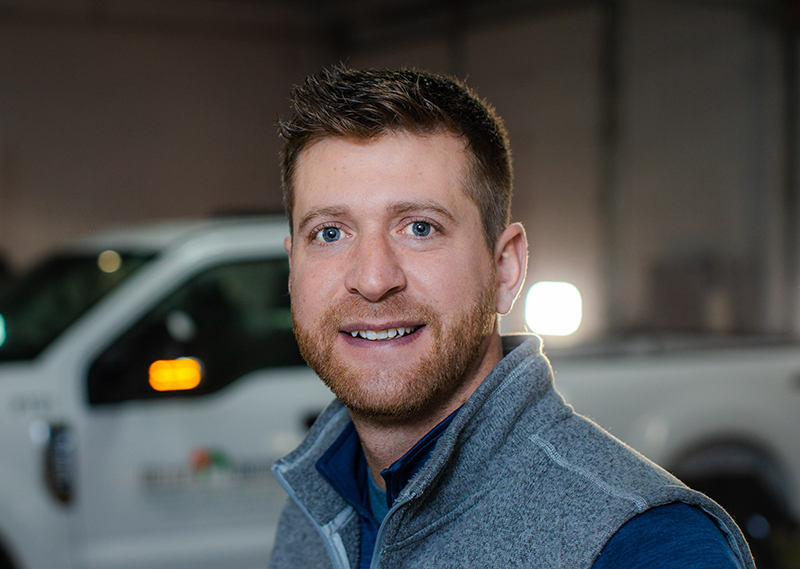 We almost always promote from within at Weller Brothers, and that means everyone has the opportunity to advance in their career.
No matter your experience level, if you want to work for a company that values your ambition and potential for growth, you're in the right place. As our company continues to expand in both Sioux Falls, SD, and Rochester, MN, we often create brand new positions as the need arises. When that happens, we'll first look to our internal team to fill the spots.
No one likes to feel stagnant in their job. You won't experience that here.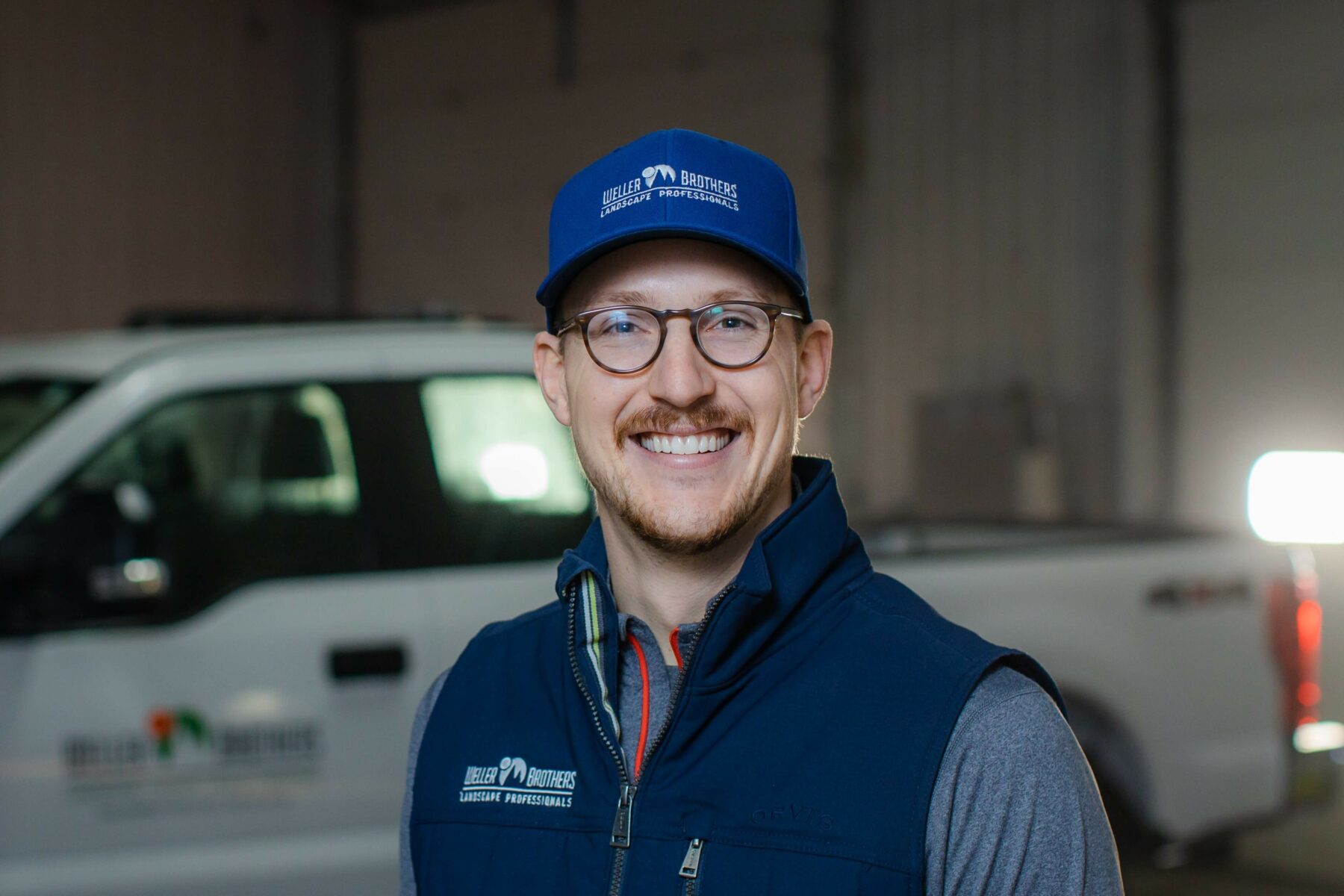 2018 – Landscape Technician
2019 – Landscape Foreman
2020 – Commercial Estimator and Landscape Foreman
2021 – Assistant Landscape Designer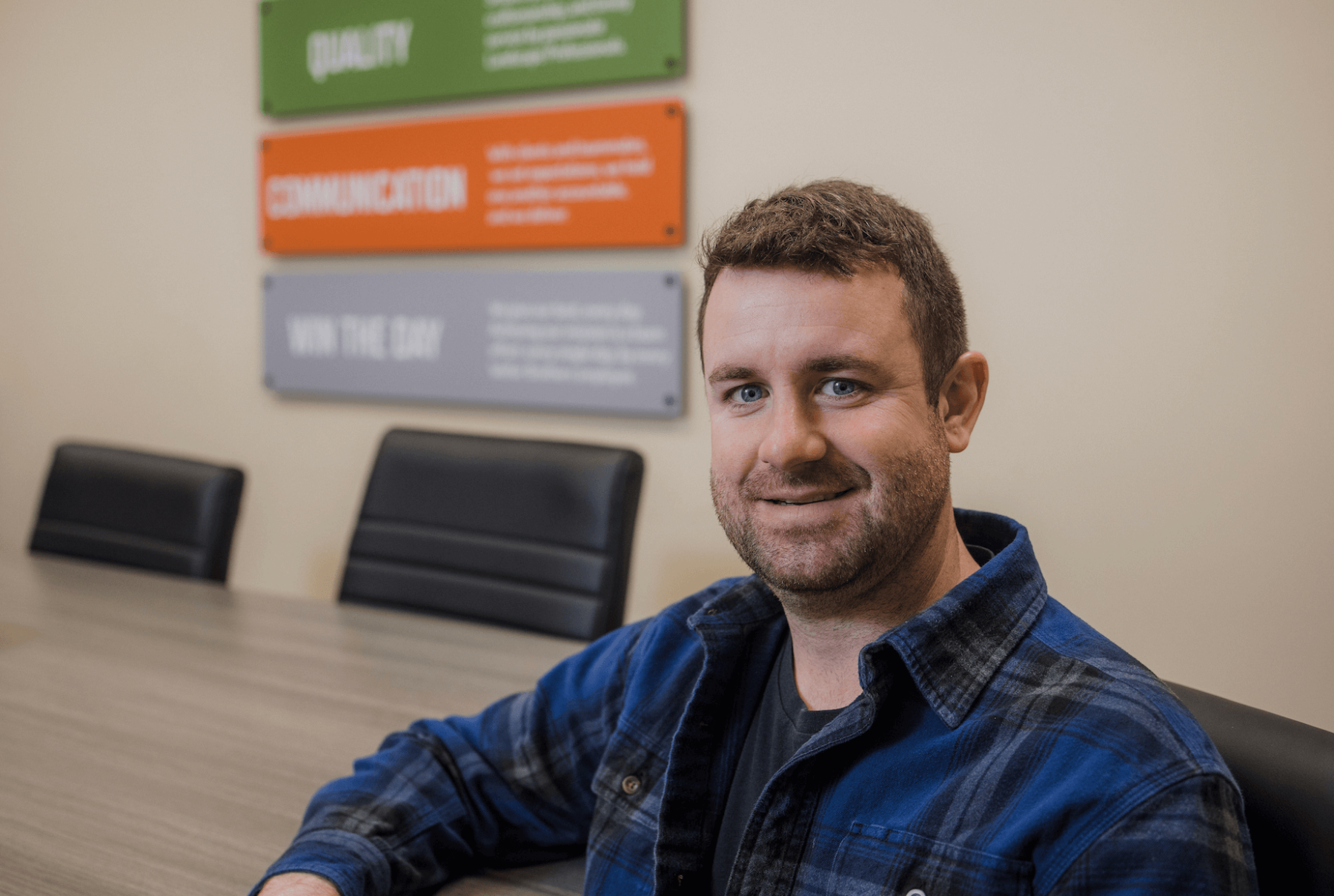 2016 – Landscape Technician
2017 – Landscape Foreman
2019 – Minnesota Landscape Project Manager
"The driving factor in my career change was the opportunity for growth. I quickly found that Weller Brothers fit the bill. I wanted to get my hands dirty and have an opportunity to grow toward my goals professionally, and Weller Brothers has and continues to provide ample opportunities to do so. Through support, culture, and a team-oriented mindset, the sky is truly the limit here at Weller Brothers."
Assistant Landscape Designer
Tired of getting laid off every winter?
Few landscape and construction companies in the Midwest offer winter work hours for their employees, leaving people scrambling for seasonal work each year.
Not at Weller Brothers.
During the colder months, we guarantee 24 hours per week for full-time landscape and maintenance technicians, and 32 hours per week for foremen, horticulturists, and specialized technicians.
Between snow removal services, shop cleaning, or working on special projects, you can count on a paycheck — all year long.
Company culture is more important now than ever before.
Many companies tout "great culture" in their job descriptions, but how many actually live it out? At Weller Brothers, we take this very seriously.
In fact, when asked, nearly all of our employees mention the team culture as their favorite thing about working here.
We believe that if you love where you work, that positivity extends to all areas of your life, allowing you to be the best parent, volunteer, friend, or _____ you can be.
Monthly Breakfast Celebration
One morning each month, our entire team gathers for a catered breakfast. We spend this time connecting with one another, celebrating birthdays and work anniversaries, highlighting accomplishments from the month prior, discussing company-wide announcements, and simply having a fun time before starting the day.
Competition can get fierce at our annual fall golf tournament! We invite all employees out for a whole day of food and drinks to hit the links. There are awesome prizes for all — for pros, shankers, and everyone in between.
While we have employees of all ages, most on our team are in the 18-35-year-old range.
Our leadership team knows that with a younger employee demographic, we have to adapt to the needs and ideas of our team. That's why we are always open to new ideas, trying new methods, and don't get stuck in "the way we've always done things" mentality.
This allows our employees to bring solutions and ideas forth, making valuable contributions to our processes and methodology.
Weller Brothers Summer "Fiesta" and Christmas Party
Can you tell we love to celebrate? Of course, our employees and their spouses look forward to our annual Christmas party, which we go "all-out" on. Incredible food? Check. Amazing entertainment? Check. Everyone going home with a big-ticket Christmas gift? Check.
We also take a breather from our busy summer season with our annual "Fiesta." For this Southern take on a traditional barbeque, we cater in authentic local Mexican fare and also get competitive with a cornhole tournament.
We give our team what they need to succeed.
What's that look like? Each of our landscape trailers is fully equipped with high-quality, working tools. This ensures that every crew has what they need on the job — even for odd, one-off situations. In addition, our shop also includes a wash bay and a full-time, on-site mechanic, which allow our crews to work efficiently each day.
Our brand-new, expansive shop and office locations in Sioux Falls and Rochester meet the needs of all of our team members, and as our team continues to grow, we'll keep expanding!
Regular Performance Reviews
We believe that regular performance reviews are necessary to identify and reach your career goals.
Our employees meet at least annually with their supervisor to review their previous year's goals and to draft new ones for the upcoming year. Together, we discuss where each employee sees themselves five years down the road and create a strategic game plan to help them get there.
We love to see our employees thrive!
We're so grateful for the community support from Sioux Falls and Rochester. That's why we 
encourage our team to give back
, too. Here are a few examples of ways that we, as a team, contribute to the community:
Participating in Habitat for Humanity team builds
Competing in the FunSki snow sculpting contest benefitting the Children's Home Society of South Dakota
Creating and donating floral centerpieces for the Teddy Bear Den annual auction
These events are typically spearheaded by members of our team who identify the opportunity and put together a group to participate. It's always a great time! 
Learn more here
 about our community involvement and sponsorships.
Compensation, Paid Time Off, and Benefits
At Weller Brothers, we keep a close eye on market-rate compensation and we pay our employees at or above landscape and construction industry standards.
Paid Time Off
In addition to competitive wages, we offer five days of PTO per year for foremen and specialized positions, and three days of PTO per year for landscape and maintenance technicians. Both rates exceed common industry standards for PTO, and we are proud to offer this to our team.
Additionally, you'll receive an additional day of PTO after each consecutive year of employment.
Benefits
For full-time employees, we offer health, vision, and dental coverage, a simple IRA with company match, cell phone reimbursement, and maternity and paternity leave. For certain full-time positions, we offer employer-paid life insurance.
We have our very own 
custom Weller Brothers IPA
. You might be wondering, "Why would a landscaping company need a custom beer?" Well, we don't 
need
 it . . . but our IPA, 
Life's Best Moments
, encompasses who we are and why we do what we do. We keep our shop fridge stocked so employees can enjoy one after a hard day of work, and we also give back to the community through sales of the beer at 
Fernson Brewing
. Our custom IPA, designed and crafted by members of our team, is one of those fun "extras" that set us apart. Learn more about it 
here
.
Are you ready to join the best team in the Midwest? We can't wait to meet you.