Outdoor Holiday Decor and Planters: Tips From the Professionals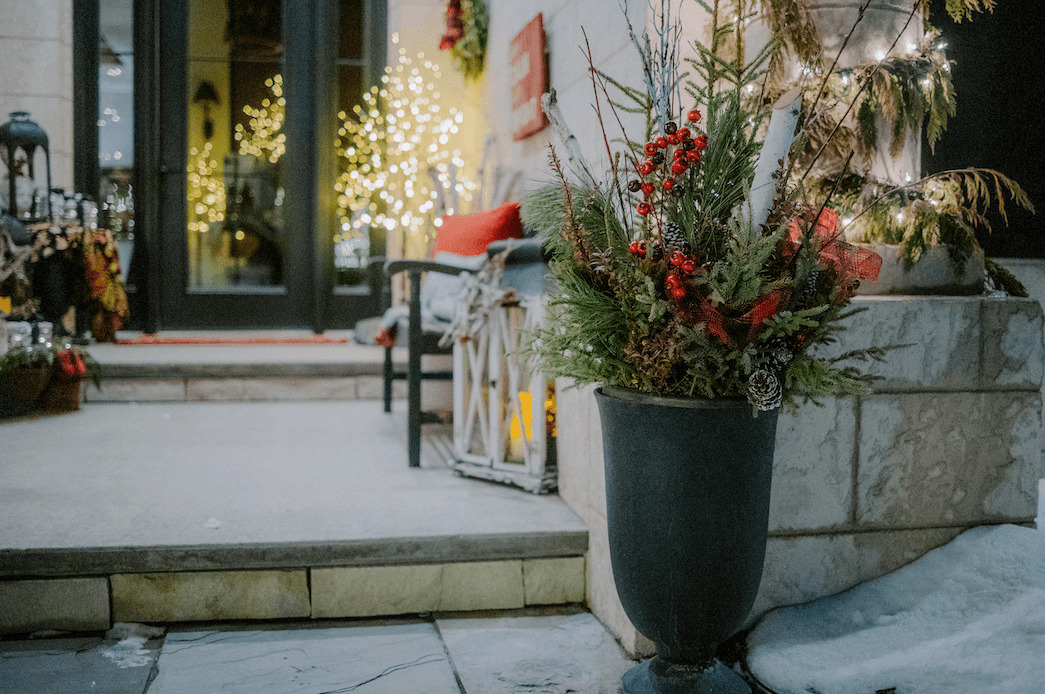 Transform Your Home into a Winter Wonderland
The holiday season is right around the corner, and it's time to start thinking about how to make your home truly shine during this festive time of year.
At Weller Brothers Landscaping, our horticulture team creates elegant and upscale holiday decor. From hanging lights on homes and trees to crafting large custom wreaths and planters, we have the expertise to make your home look beautiful and festive without you having to lift a finger.
Our team shares some professional tips for holiday decor and planters that will help you achieve a festive and upscale holiday facade in Sioux Falls, Rochester, or Des Moines.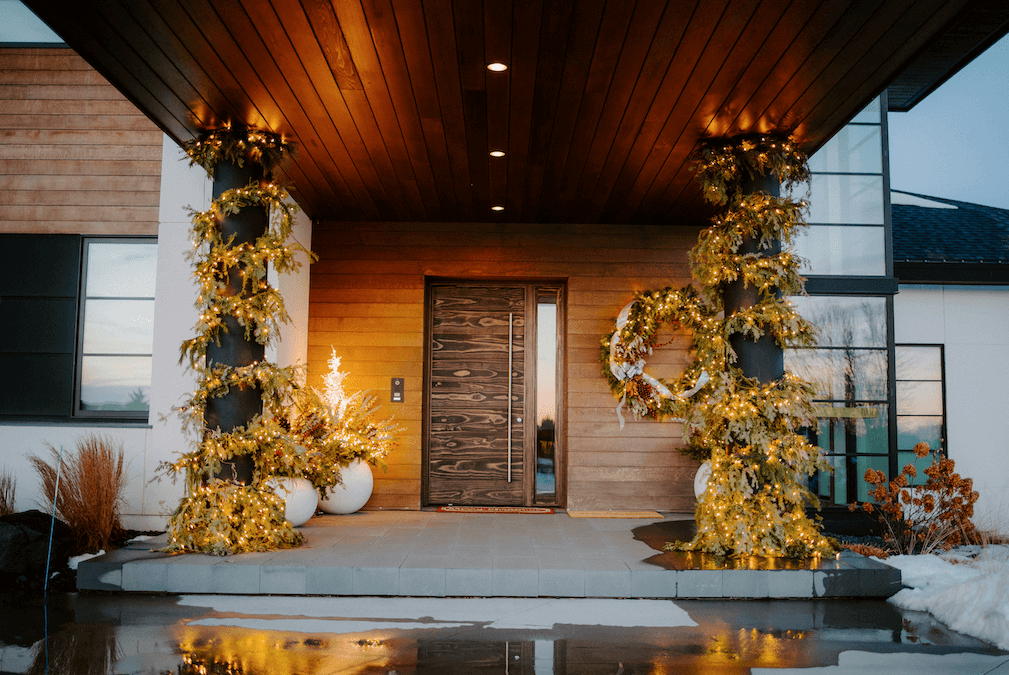 The key to a stunning holiday display is careful planning.
Begin by deciding on a theme or color scheme that complements your home's architecture and surroundings.
Whether you prefer a traditional red and green palette or a more contemporary silver and gold theme, having a clear vision will make the decorating process smoother.
Tip 2: Invest in Quality Lights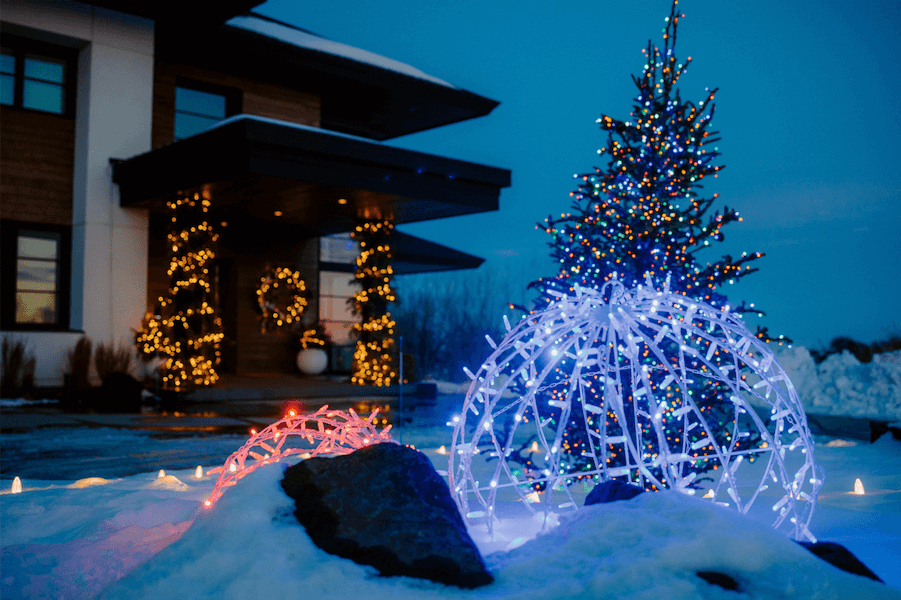 When it comes to outdoor holiday lighting, quality matters.
We recommend investing in professional-grade LED lights. They are not only energy-efficient but also long-lasting, ensuring your display remains vibrant throughout the season.
For rooflines, we recommend 
C9 bulbs
. They are high-quality, look nice, and the bulbs are spaced nicely. We prefer to purchase these from 
ChristmasLightsEtc.
, because of their phenomenal quality.

For trees and pots, we recommend single-molded sockets, which prevent moisture from getting into the wires. Any of the below styles are good, and just depends on the style you like:
You can also purchase these online, but several big box stores will have them as well, such as Ace Hardware.
Tip 3: Add Custom Wreaths and Planters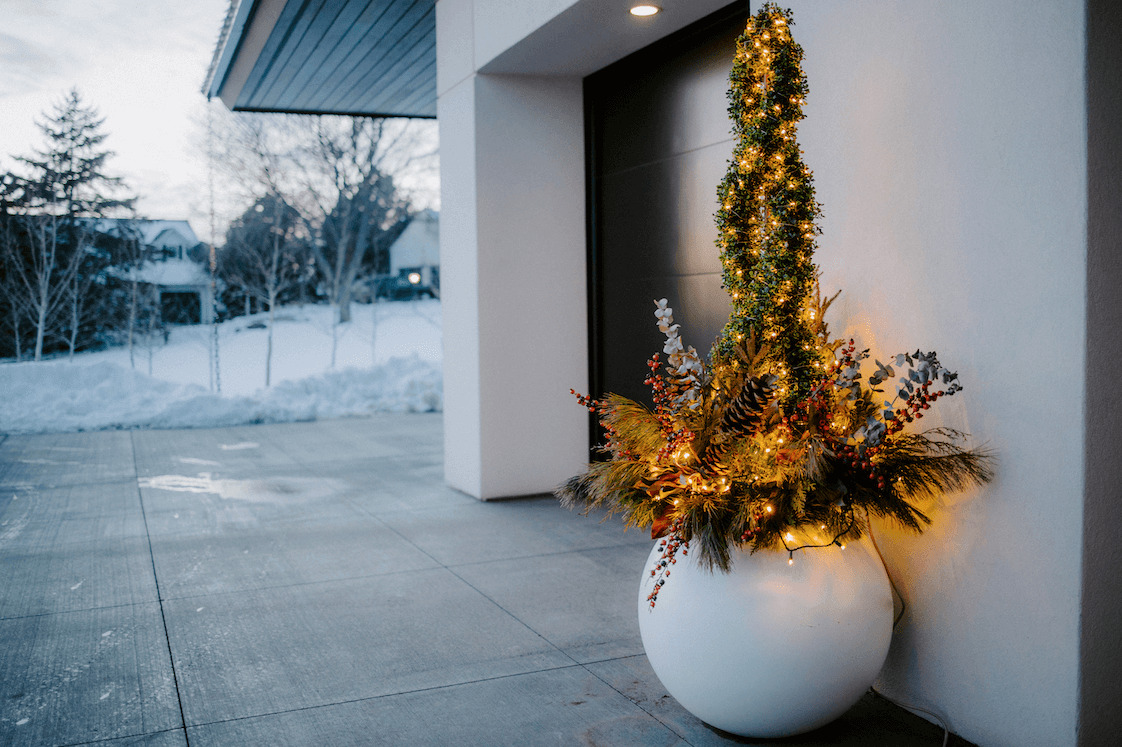 Nothing says "elegance" like a beautifully crafted wreath on your front door and stunning planters adorning your entryway.
If you don't have an eye to design planters yourself, our horticulturists at Weller Brothers Landscaping can create custom wreaths and planters that match your chosen theme and reflect your unique style.
These eye-catching additions will instantly elevate your home's curb appeal and make a lasting impression on your guests.
When designing your seasonal planter, consider the weather. A few tips:
In the Midwest, wind is common and can cause pots to tip over, and greens and decor can blow away. Make sure to securely fasten your decor.
Not all silks are rated for outdoor use. If you're using silks, make sure they won't bleed when wet.
Water your pots after you've designed them. It'll freeze, which helps to hold the materials in place.
Tip 4: Embrace Natural Elements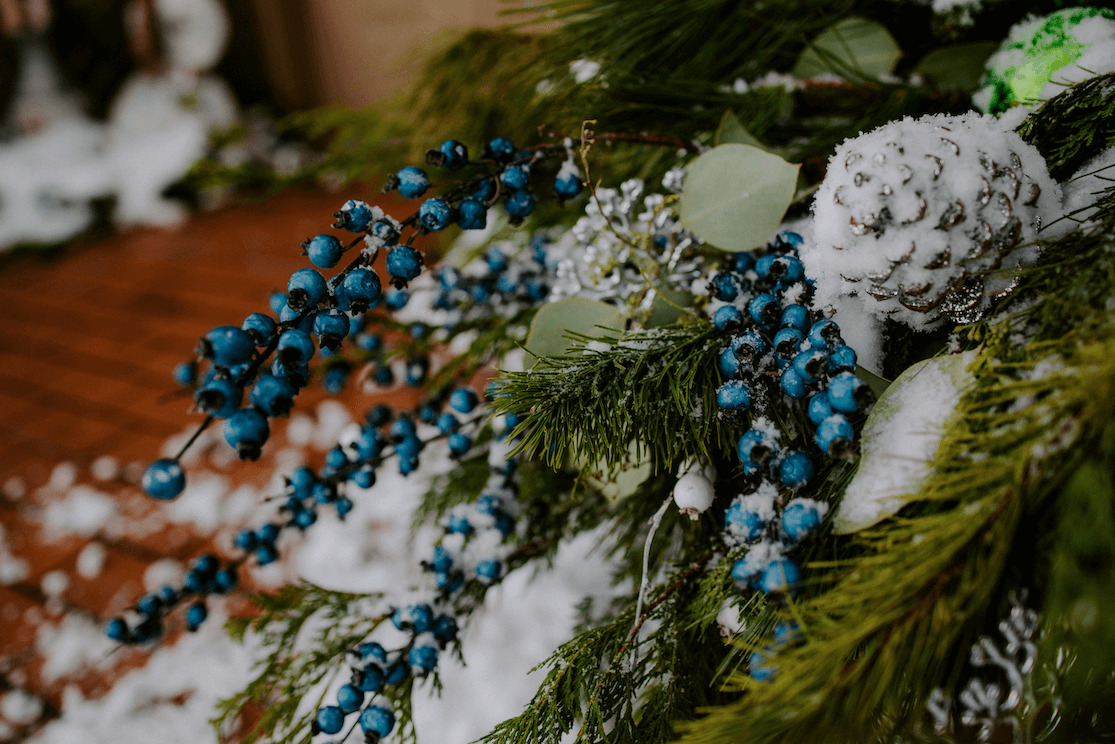 Incorporating natural elements like evergreen branches, pinecones, and berries into your decor adds a touch of authenticity and warmth. These elements not only look beautiful but also bring the scents of the season to your doorstep.
You can mix and layer different elements and textures. To create a natural look, drape or cascade materials over the edge of your planters or steps. Nestle decor, like berries or pinecones, into the greens.
Have fun with it!
Tip 5: Focus on Symmetry and Balance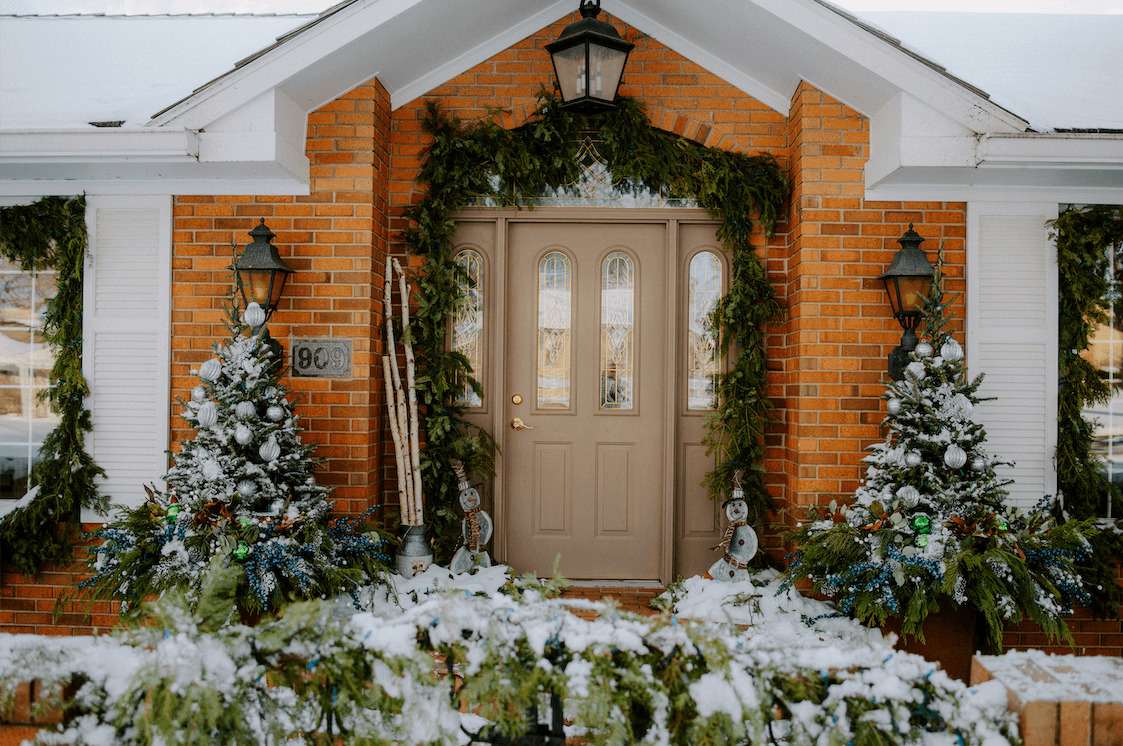 Achieving a polished and upscale look requires attention to detail. Symmetry and balance are key principles in holiday decor.
When arranging lights, wreaths, and planters, try to create a harmonious and visually pleasing composition that enhances the architectural features of your home.
Want to know our trick at Weller Brothers?
It's "thrill, fill, spill." By including one tall "thriller" item, filling a planter with another material, and having a third material spill over the edge, you will create an eye-catching piece of decor!
Lastly, consider if your decor will be viewed from one side or four sides and design accordingly. 
Contact Us for Your Holiday Decor in Sioux Falls, Rochester, and Des Moines
This holiday season, let us take the stress out of decorating your Midwest home.
Our experienced horticulture team will ensure your home stands out in your neighborhood. Contact us here to request seasonal decor services. This is the best part about winter in the Midwest!