At Weller Brothers, we create outdoor spaces for life's best moments. And we believe in celebrating life's best moments with great beer.
That's why we partnered with Fernson Brewing to create our very own Life's Best Moments IPA for everyone to enjoy.
Cheers to life's best moments.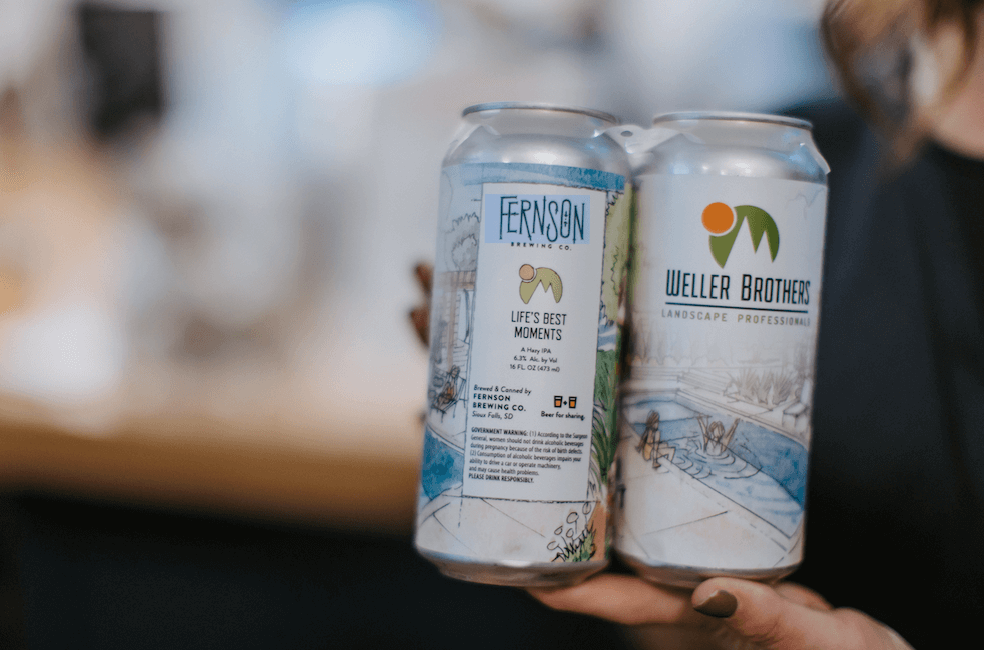 We typically have Life's Best Moments on hand to share with our employees, friends, and customers. If you'd like to give it a try, you can reach out to your favorite Weller Brothers employee.
We occasionally have it on tap at Fernson's downtown taproom. In the past, we have donated one dollar of each pint purchased to:
When we do future runs of our custom IPA, we'll announce it on our social media channels.