Five Questions to Ask Before Hiring a Commercial Snow Removal Company
As the winter season approaches in Sioux Falls, SD, and Rochester, MN, business owners and property managers of expansive parking lots understand the importance of reliable snow removal services.
Snow and ice can pose significant challenges, affecting safety and accessibility for employees and customers.
When it comes to commercial snow removal for large properties, partnering with the right company is crucial.  Every business property is unique, and understanding the scope of the job will help you make an informed decision.
Let's discuss five essential questions you should ask before hiring a snow removal company for your business.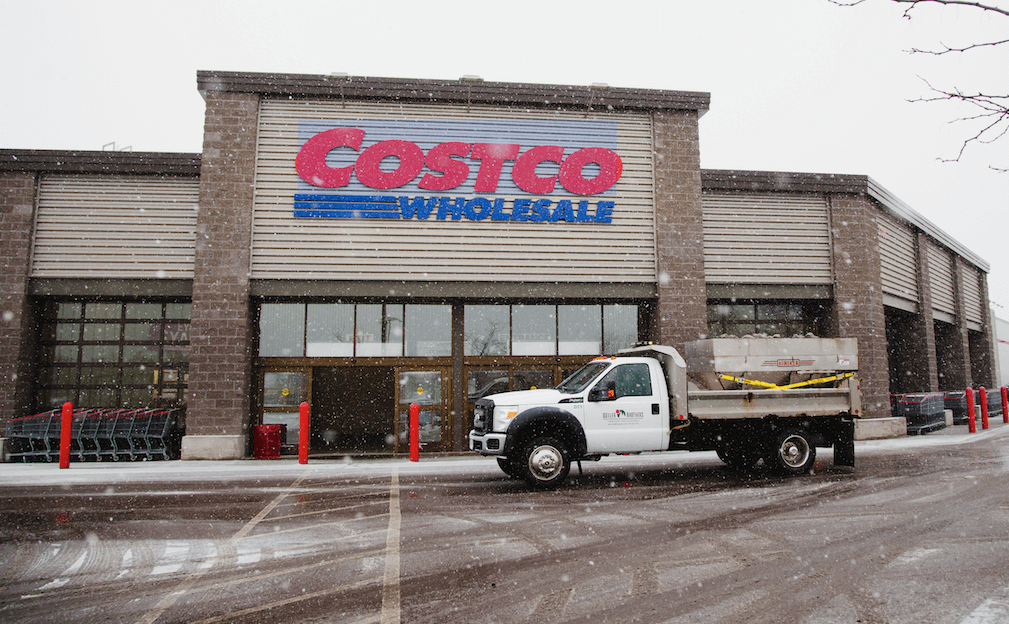 1. What Equipment Do You Use?
One of the most critical aspects of commercial snow removal is the equipment used.
For large parking lots, you need a company with substantial machinery capable of efficiently clearing snow and ice.
Ask the prospective company about the types of equipment they have and whether they are well-maintained for optimal performance.
At Weller Brothers, our snow removal fleet includes:
skid loaders with articulating blades
payloaders
large push-boxes
trucks with v-plows
and, of course, the manpower to run it all!
In addition to having the necessary equipment for large snow removal properties, we also have a dedicated, on-site fleet mechanic, so our equipment is in good shape and fixed quickly when something goes wrong. That means no down-time for our customer.
2. Are You Experienced With Large Properties?
Experience matters when it comes to snow removal for large business properties.
Inquire about the company's track record with similar-sized lots and their ability to handle large-scale snow removal efficiently. A seasoned company will have a better understanding of the unique challenges that come with larger areas.
For example, are the crews experienced and trained to handle large sites in an effective and time-efficient manner? Do they know how to clear snow quickly (before you open for business hours)? Will they keep your parking lot flow in mind as they pile large amounts of snow, in order to inconvenience customers as little as possible?
If you hire an experienced snow removal team, you may never even notice they were there (except for the snow being moved!)
3 What Is the Communication Protocol?
A well-thought-out snow removal plan is crucial for ensuring timely and effective service. Ask the company to outline its plan, including the frequency of visits, snow removal techniques, and their approach to ice management.
This will help you gauge their preparedness and reliability.
It's important that you have these conversions before the first storm of the season so you are aware of the execution plan ahead of time and can communicate it with your team.
Should something come up during a storm, will you have one dedicated point of contact and a clear means of reaching them? Or, will you be stuck on hold with a busy office admin team? This during-storm communication protocol is just as important as the pre-storm communication.
At Weller Brothers, for example, you'll have the contact information for your dedicated Account Manager, who you can call before, during, or after a storm.
4. Do You Provide 24/7 Emergency Services?
We all know that winter weather can be unpredictable in South Dakota and Minnesota. It's essential to have a snow removal company that offers 24/7 emergency services to handle unexpected snowfall or ice accumulation outside of regular business hours.
Ensure that they can respond promptly to maintain safety and accessibility for your employees and customers.
At Weller Brothers, for example, we have a dedicated team of managers who watch the forecast closely in the days and hours leading up to potential snow. They communicate frequently with their crews via a group messaging app so that our snow removal employees are ready to respond and dispatch as soon as the snowfall begins in Rochester or Sioux Falls. These logistics take time and planning on our end, but our commercial snow-hauling customers appreciate the quick service.
5. What Are Your Pricing and Contract Terms?
Discuss commercial snow removal pricing and contract terms upfront to avoid surprises.
Ask about their billing structure, whether it's based on per-visit or a seasonal contract. Clarify if there are any additional charges for emergency services or extra-deep snow removal.
Understanding the financial aspects will help your business budget effectively for winter snow removal.
Partner with Weller Brothers for Commercial Snow Removal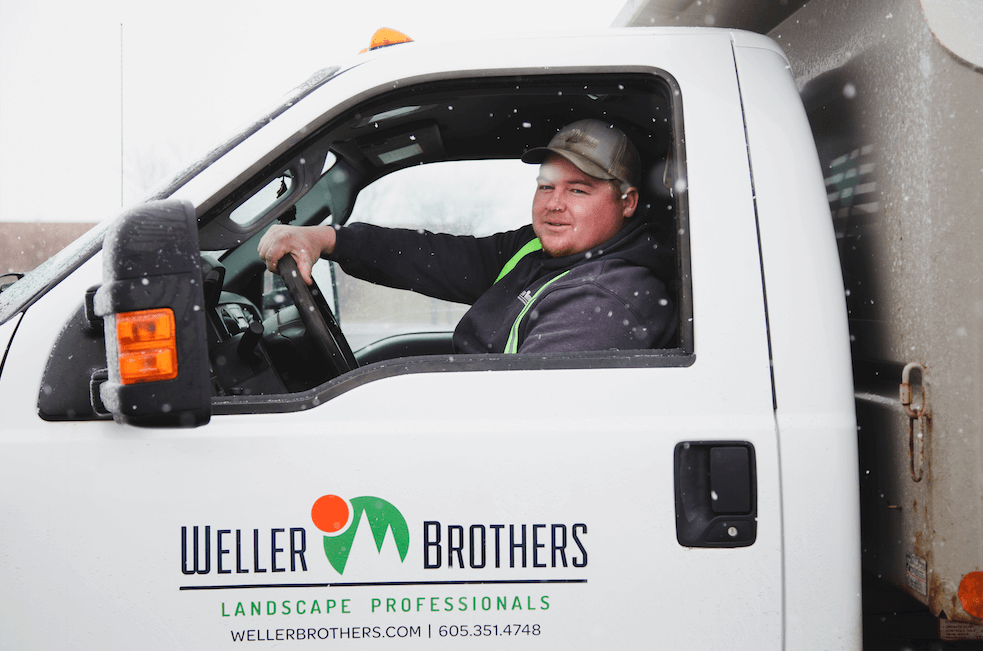 Selecting the right snow removal company for your business is a decision that directly impacts safety, accessibility, and peace of mind during the winter months. By asking these five essential questions and considering your specific needs, you can make an informed choice.
At Weller Brothers Landscaping, we specialize in providing
top-notch snow removal services
for businesses with large parking lots in Sioux Falls, SD, and Rochester, MN.
Our state-of-the-art equipment, experienced team, and comprehensive snow removal plans ensure your property remains safe and accessible throughout the winter.
Contact us today
to discuss your commercial snow removal needs and get a customized solution that fits your requirements.