Wes Busch Promoted to Division Manager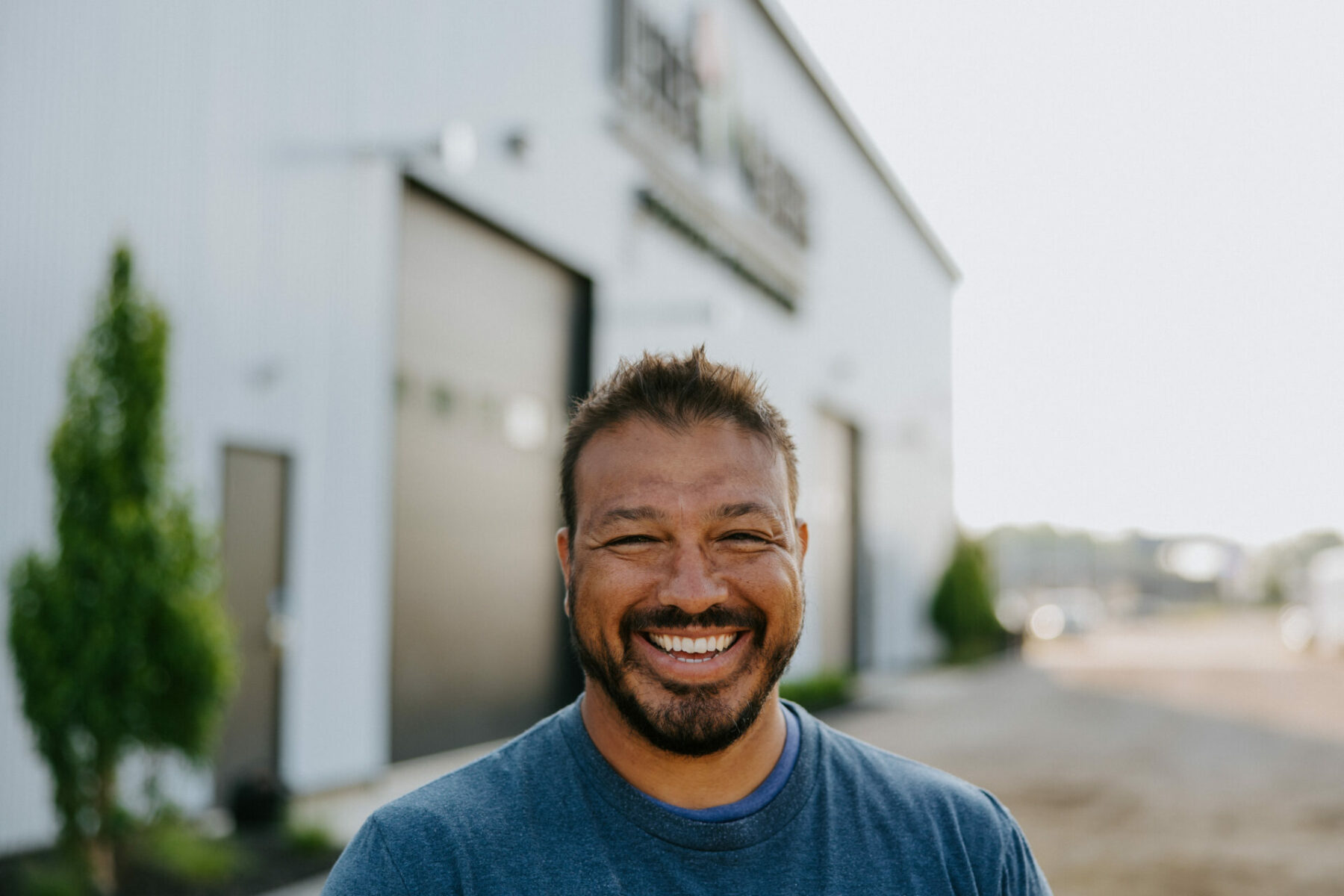 There's a new leader in the Rochester, MN, landscaping world.
After several years working on our team as a landscape foreman, Wes Busch is promoted to Landscape Production Manager at Weller Brothers Landscaping in Rochester, MN.
We are so excited to see Wes step into this new leadership role. He's the right person for the job, and – for Wes – it's been a long time coming.
Finding Advancement at Weller Brothers
Prior to joining the Weller Brothers team in April 2022, Wes worked as a foreman at another landscaping company for 17 years. Despite his extensive experience, both hands-on and as a team leader, he wasn't finding the advancement opportunities he was after.
Through a mutual contact, Wes eventually connected with Brent Weller and agreed to meet up with him to learn about Weller Brothers, which had entered the Rochester market about three years prior and was actively looking to grow the team with experienced landscape professionals.
It was during that conversation, Wes says, that he finally found a place where he could continue to grow in his landscaping career.
"Brent and I discussed the paths that I wanted professionally, and he told me, 'There is no limit here,'" Wes says. "That was enough for me."
What really sealed the deal, Wes says, was when he asked about the flexibility for family time, like taking off early for his kids' activities.
Wes says that Brent's response was "no problem." With that, Wes was ready to join the team as a landscape foreman.
Shifting Roles – From Foreman to Production Manager
The landscape production manager position became available to replace Matt Stadel, who is opening our Des Moines branch alongside wife and landscape designer, Anna Stadel.
With his experience, ambition, and leadership skills, moving into this role was the natural next step for Wes and the team.
In his previous role as a landscape foreman, he worked hands-on every day at the job site while managing a crew. As landscape production manager, his responsibilities will become broader.
"My new role will be split between office work and training for the crews," Wes says. "On the job site, I will remain hands-on with crews to teach them the most efficient ways of completing landscape projects."
When he's in the office, his job is to make sure that projects are completed on time and on budget, while maintaining the high quality that Weller Brothers is known for. He will create timelines and project calendars and also manage personnel for the landscape division, including assisting HR with interviews and holding employees accountable for keeping great attitudes and showing up on time.
"I've been working toward a training-type of role for a long time," Wes says. "I enjoy training and teaching people processes and then watching them succeed. Sometimes, people even find better ways to do things than what I taught them."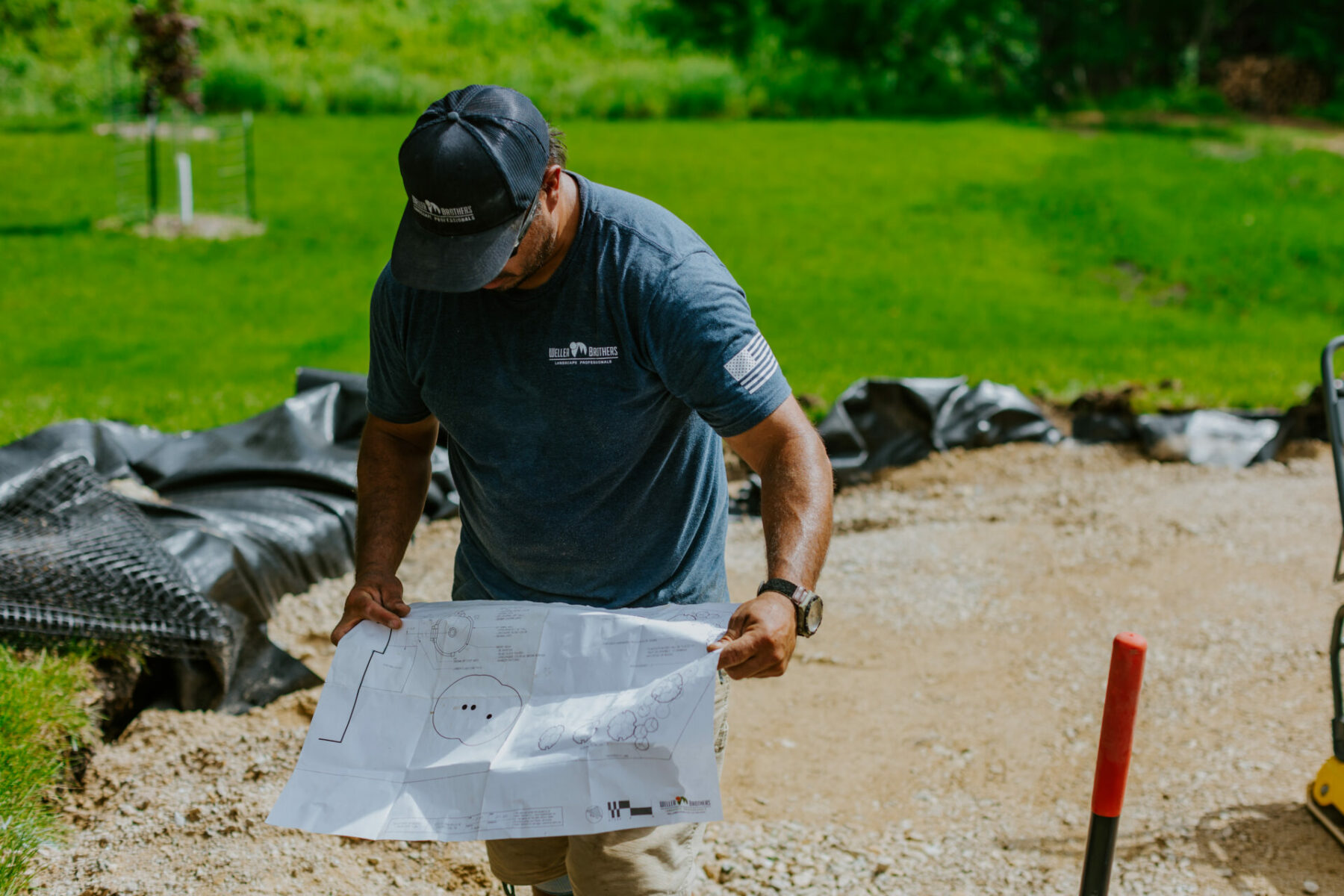 Humility, Listening, and Patience – Wes's Keys to Leadership
A key reason why Wes was selected for this position is his strong leadership qualities. It certainly takes leadership skills to lead a crew as a foreman, but even more effective skills to oversee and manage a whole division of crews.
Brent points to Wes's humility as a key leadership trait.
"Wes came to Weller Brothers with a significant amount of experience, yet he also came with humility and an eagerness to learn from others. He has taken feedback respectfully, doesn't hesitate to ask questions, and we've witnessed firsthand how natural it is for him to lead others."
Wes says that he believes he has become a good leader because he has worked for so many bad leaders, and he learned from those experiences.
"I began landscaping at an early age and there were leaders who were awful at communication. They struggled to give helpful feedback and they had unrealistic expectations," Wes explains. "I've learned a lot through my career of how not to do things. That's helped me deal with all kinds of situations."
Wes adds that because each person at work is different, a strong leader has to figure out how people best work together "even if they could spend their whole day butting heads and being unproductive."
Brent adds that Wes's approach doesn't go unnoticed by his team.
"We've seen that his colleagues have respect for his work ethic, patience, and ability to stay calm under stressful situations while having compassion for others," Brent says.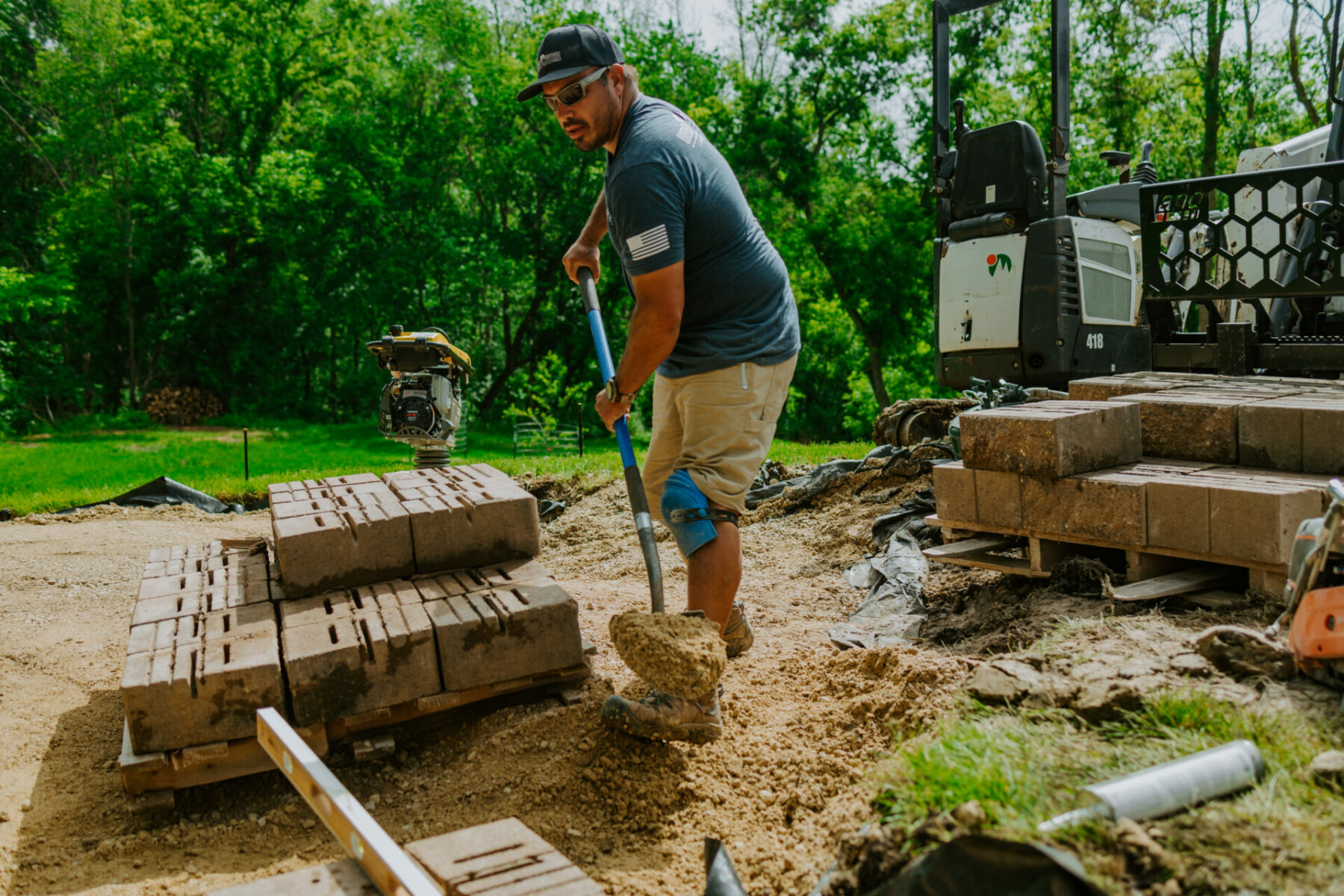 Outside of Weller Brothers
When he's not laying pavers perfectly, encouraging his team, or communicating with subcontractors, Wes spends his personal time outdoors with his family.
"I hunt, fish, and travel with my family," Wes says. "My son plays baseball and my daughter plays soccer so I run around all summer. In the winter, I'm hunting and fishing."
Wes's Encouragement for Others
The leadership team at Weller Brothers has tremendous confidence in Wes as he steps into this new role. He has the drive, interpersonal skills, and attitude to lead a special team in Rochester.
Even with great skills and potential, Wes explains, some people still find themselves stuck and he offers his advice.
"There are so many people out there who are stuck in their comfort zone, whether with their job or just in their life," he says. "Had I not taken a blind leap of faith into joining the Weller Brothers team, I'd still be stuck, too. Open up your eyes to what you're capable of and try something new. If you're on the right team, the sky can be the limit."