Sophisticated Three-Seasons Living
The goal: to create a backyard and entertainment space that serves as an extension of the indoor living space.

The outcome: this timeless and sophisticated backyard in Sioux Falls, SD.
An Outdoor Extension of the Recently Remodeled Interior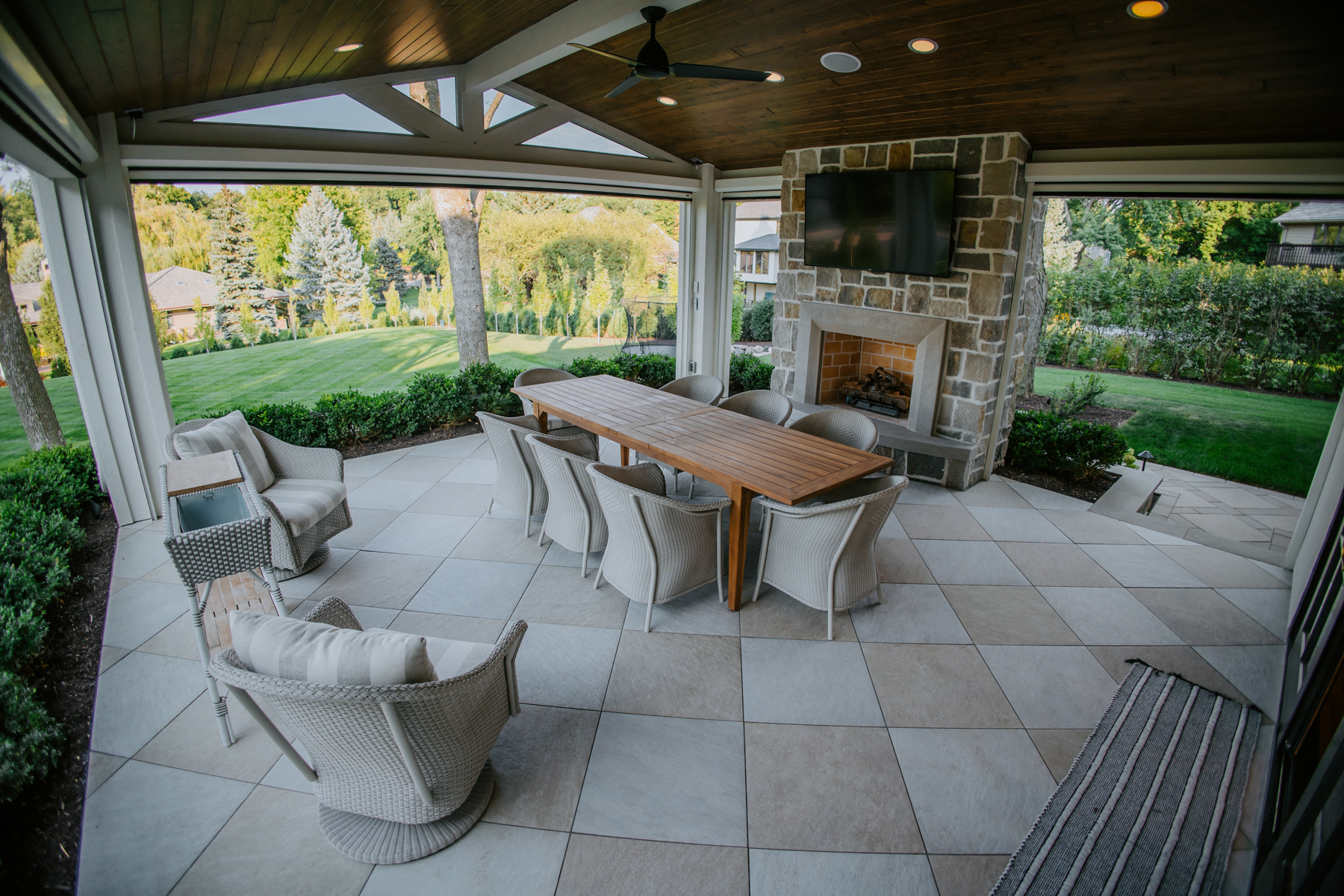 The interior of this home had recently been remodeled by our friends at Deffenbaugh Homes, and the homeowners wanted to extend their sophisticated interior into an outdoor living space where they could cook, eat, relax, and enjoy the company of friends and family.

Our main focal point is the elevated three-season covered porch and fireplace area. It boasts geometric porcelain tile flooring, is wrapped in natural stone veneer planters, and is perched up above the rest of the backyard, allowing you to see out over the other communal spaces and expansive green areas.

The redesigned space also includes a stone veneer fire pit with a crushed limestone patio, a separate outdoor dining area, a kitchen space with dual cooking appliances, and recessed walk-in hot tub pad.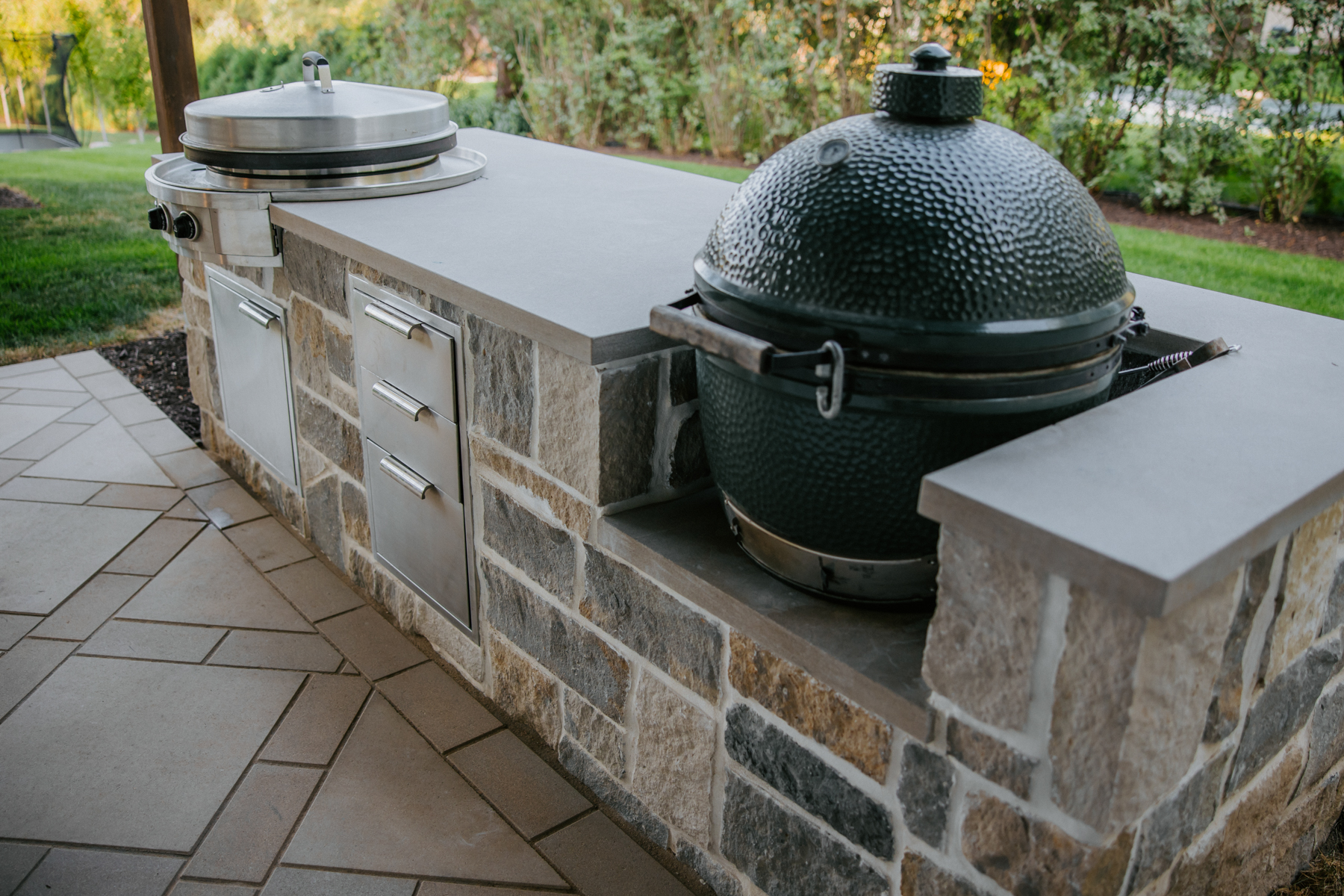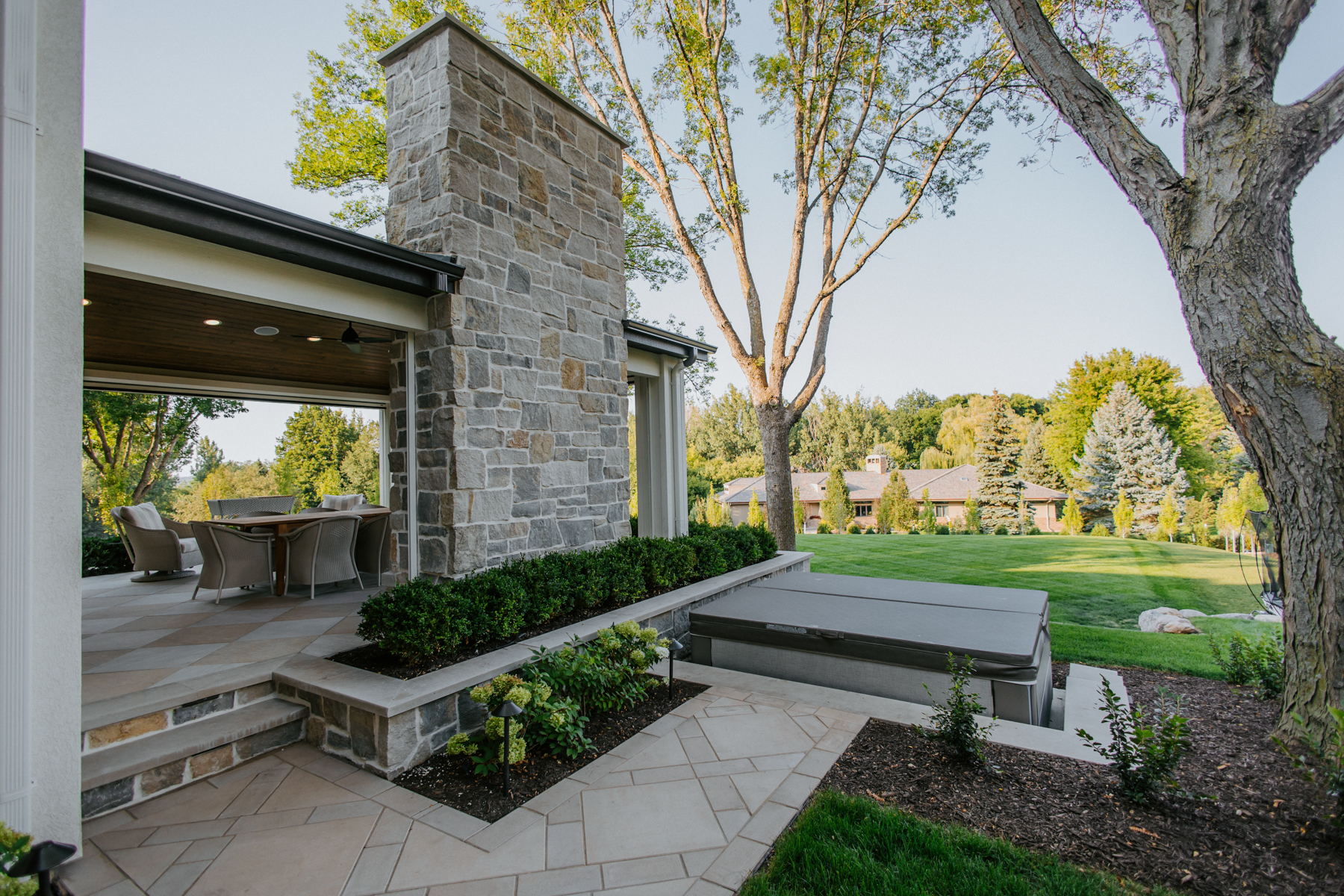 Incorporating Industry Trends
This homeowner wanted a design with symmetrical elements to create a formal style. To accomplish this, we used straight lines and geometric shapes throughout the space.

To create a sense of uniformity and sophistication, we kept to a simple color palette. The pathways and landscape beds are well-defined and provide structure to the space. This timeless style of landscape architecture is one that homeowners will want to consider when brainstorming and designing their future landscape projects.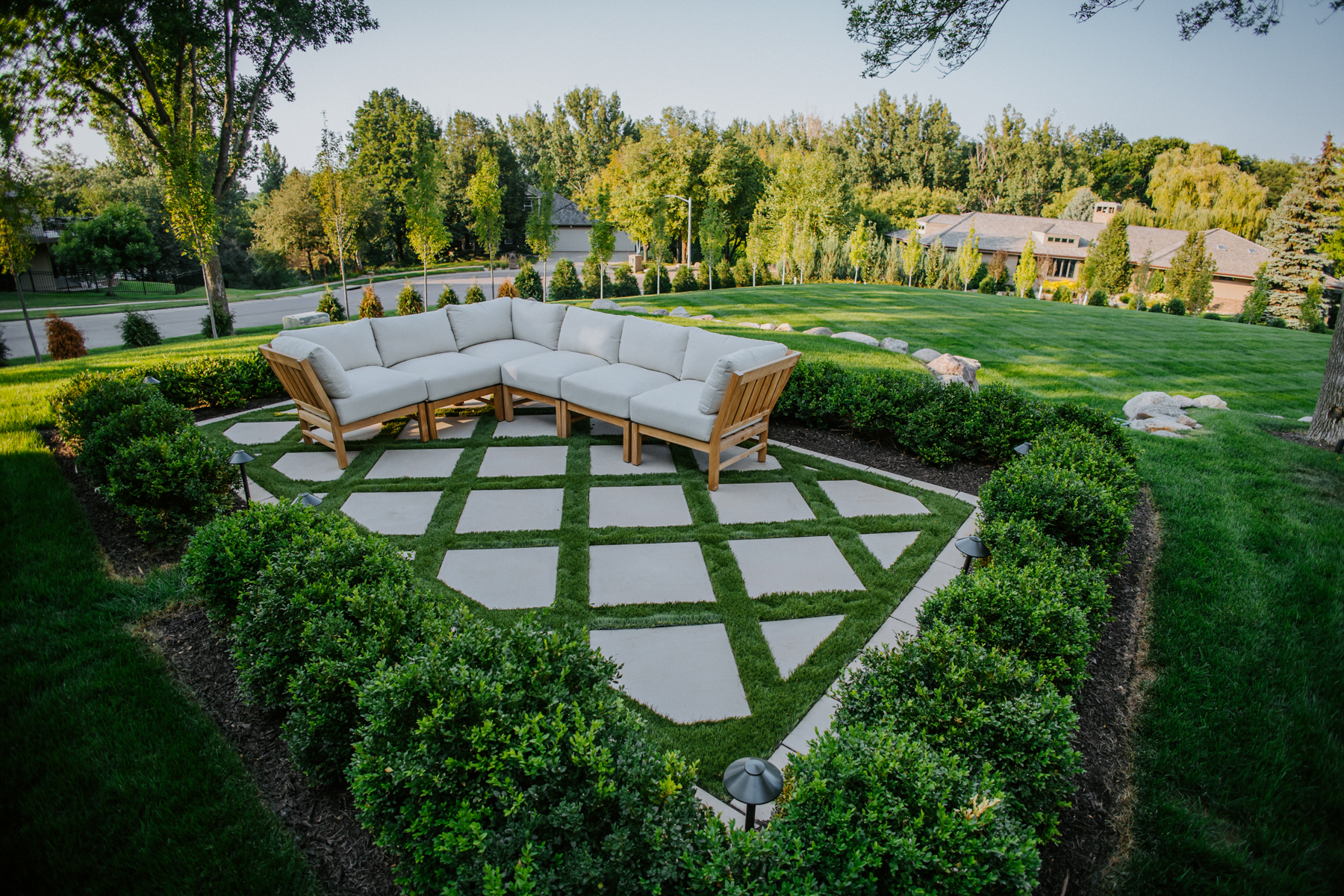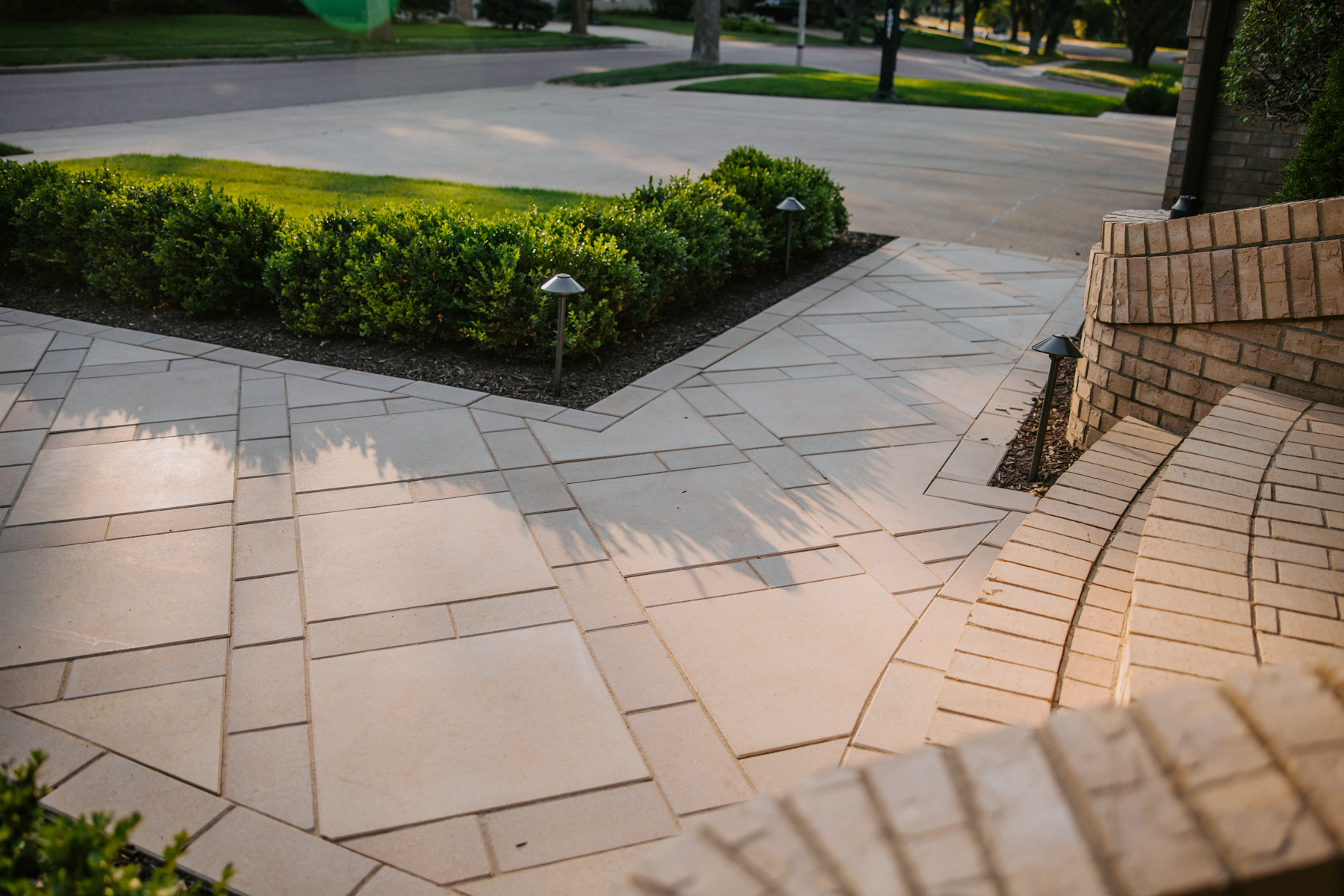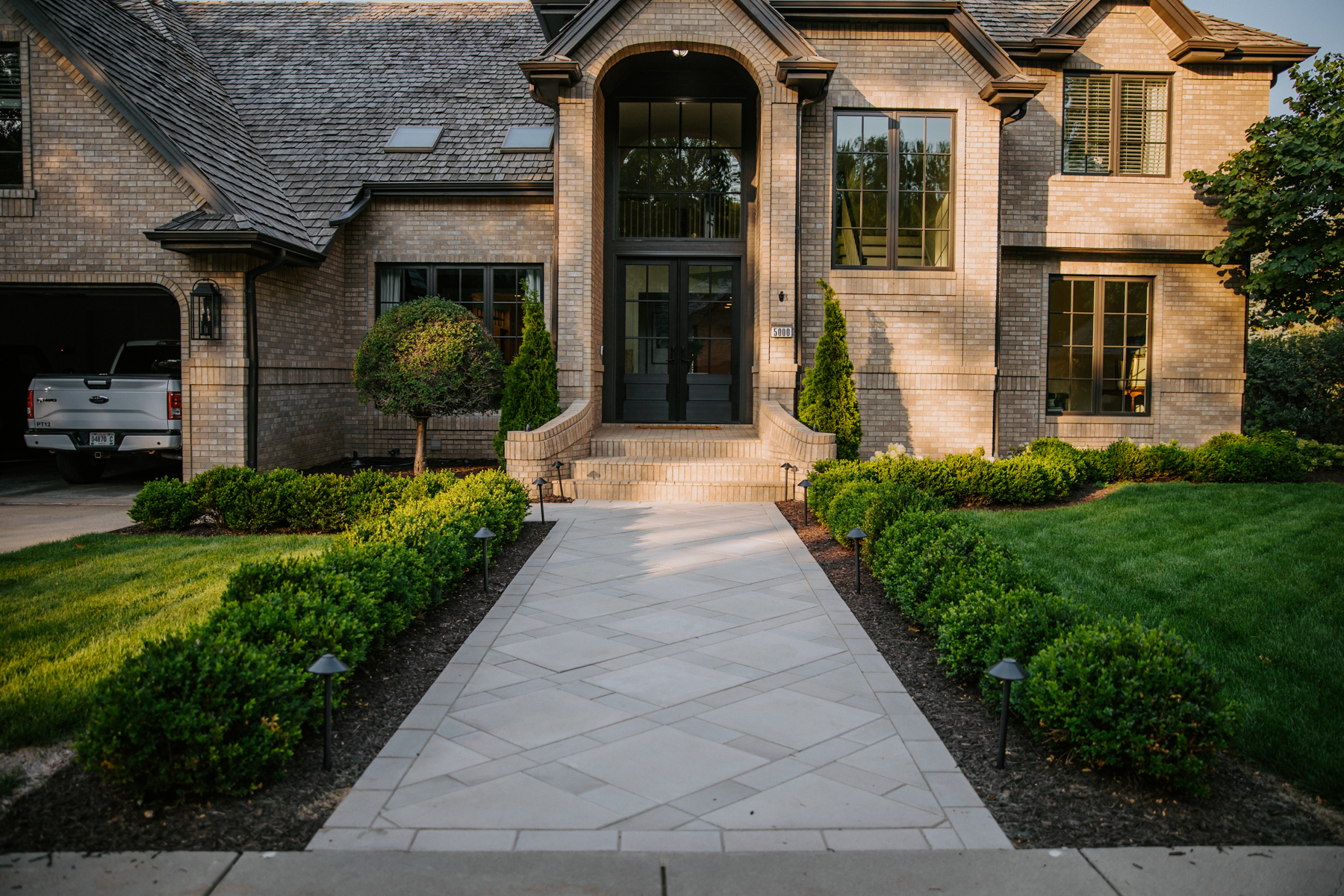 Finishing Touches – High-Quality Furniture
When investing in a high-quality landscape design, the final touches tie everything together. 
Enter our outdoor furniture services.
Our customer came to our furniture design consultant with the following criteria:
An outdoor dining area that would be as comfortable as being indoors
A timeless look that would outlast trends
Quality and durable materials to last throughout the seasons
To achieve this, we selected pieces from Lloyd Flanders, Summer Classics, and Castelle and we love how they tied the entire landscape together.