Ladies' Night Summertime Soirée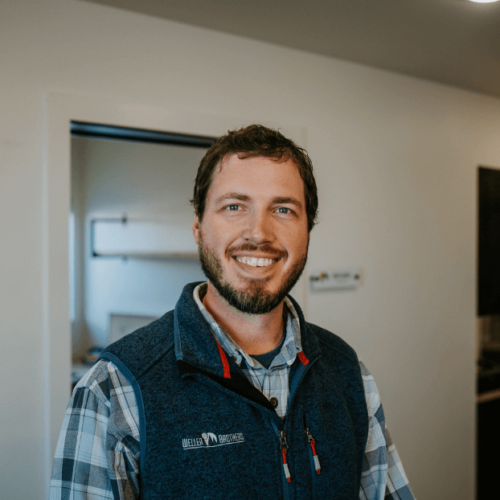 At Weller Brothers, we strive to turn outdoor dreams into reality. 
Our client's backyard presented us with an intriguing challenge—a neglected pool and patio area begging for some tender loving care. It was clear from the get-go that this space had enormous potential, and our team couldn't wait to get their creative juices flowing.
Porcelain Elegance: The New Patio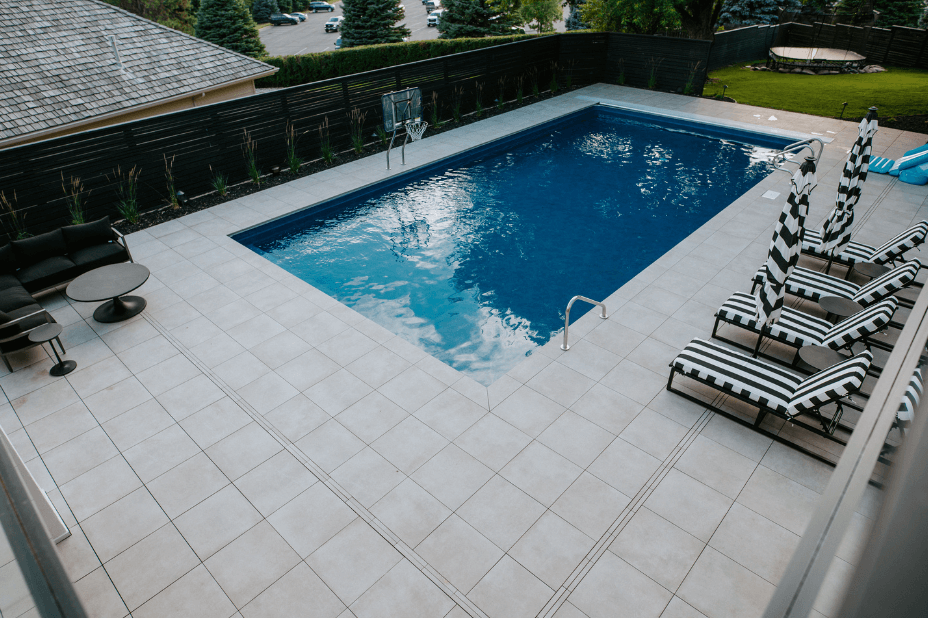 To breathe new life into this space, we began with the patio. We opted for porcelain tiles, a choice that not only exudes luxury but also provides durability that will withstand the test of time. We carefully selected these tiles to seamlessly blend the upper deck and the patio area, creating a harmonious flow that ties the entire backyard together.
Poolside Paradise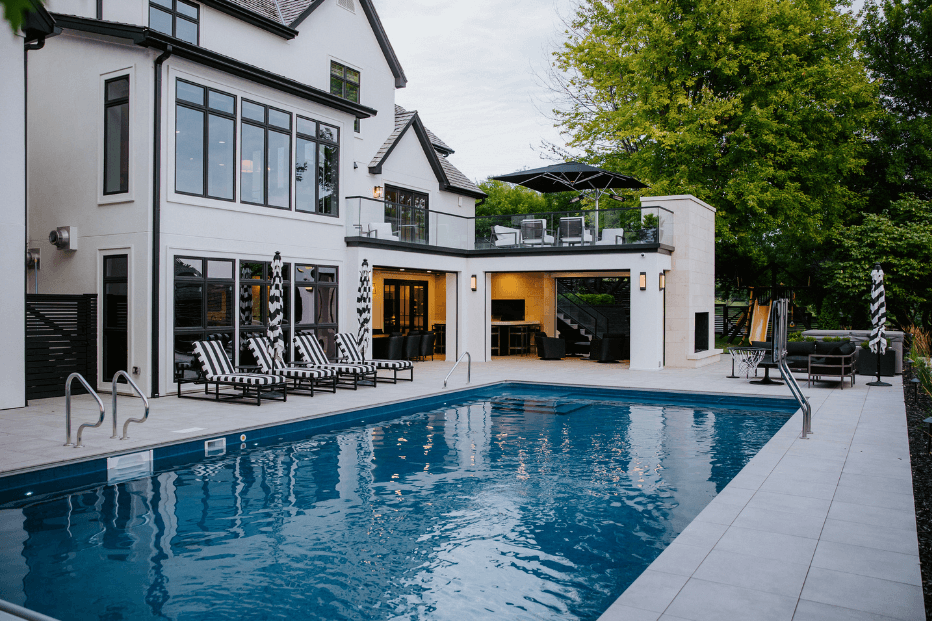 The heart of any backyard oasis is undoubtedly the pool area. Our team knew that this required special attention. 
We gave the pool a complete makeover, transforming it into a sparkling gem that beckons for relaxation and enjoyment. It's where you can soak up the sun, unwind after a long day, or entertain friends and family.
Beyond the Pool: High-Quality Outdoor Furniture
But we didn't stop at the pool and patio. Our vision for this backyard renovation extended to the entire space. Our Furniture Design Consultation, Kari, stepped in to help the homeowners select sustainable, comfortable, and eye-catching outdoor furniture. 
The customers had a vision in mind – white and black furniture, mixing in different textures of material, which made our job easy.
We selected woven and aluminum pieces from Lloyd Flanders, Castelle, and Summer Classics to accomplish the look and quality.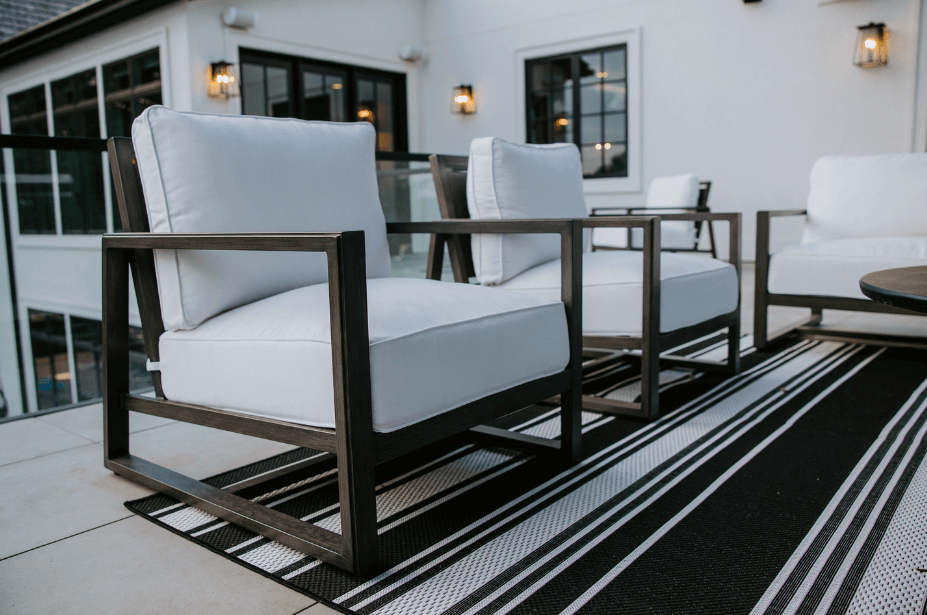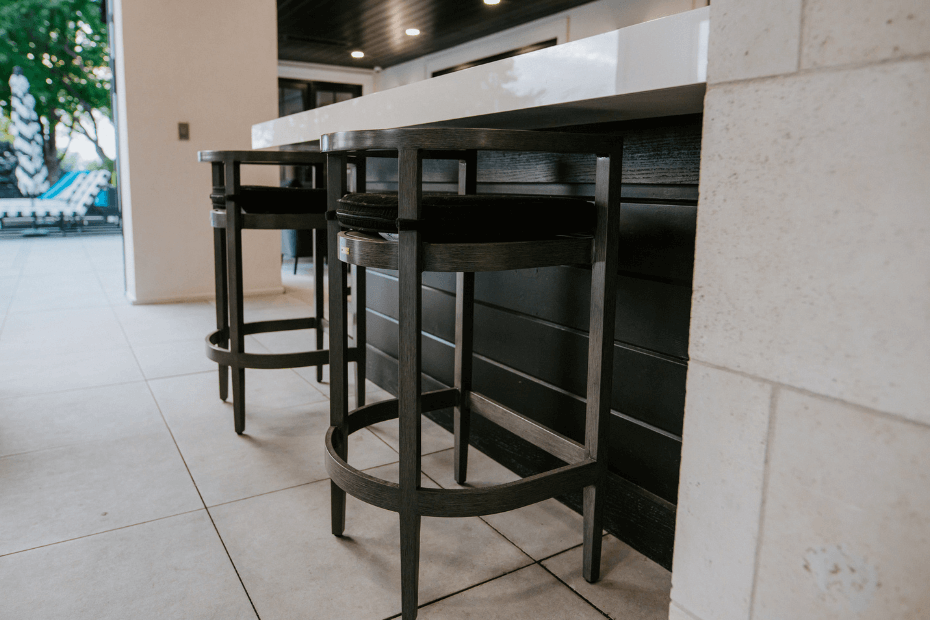 Embracing Nature: New Plantings

We thoughtfully selected and placed lush, vibrant plantings to breathe life into the landscape. These additions not only provide a burst of color but also create a sense of privacy and tranquility, separating the backyard from the outside world.
Illuminating the Night: Low Voltage Lighting

To extend the hours of enjoyment, we installed low-voltage lighting throughout the backyard. This not only adds an enchanting ambiance but also ensures safety and security after sunset. Imagine enjoying a midnight swim in the softly lit pool — utterly magical!
The Ground Beneath: Mulch Beds

We know that details matter. We designed and implemented mulch beds to maintain the health of the plantings and ensure that the space remains as beautiful as the day it was completed.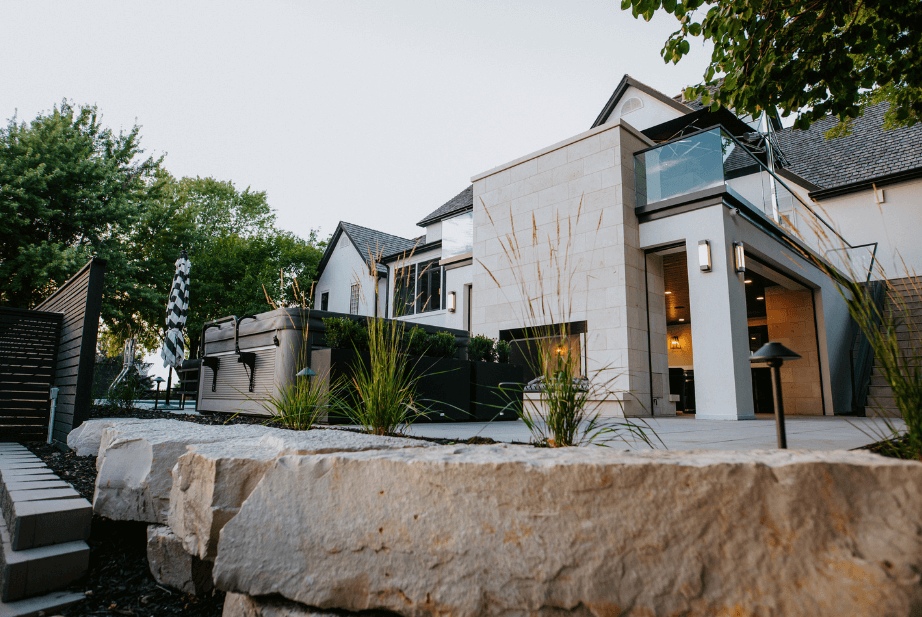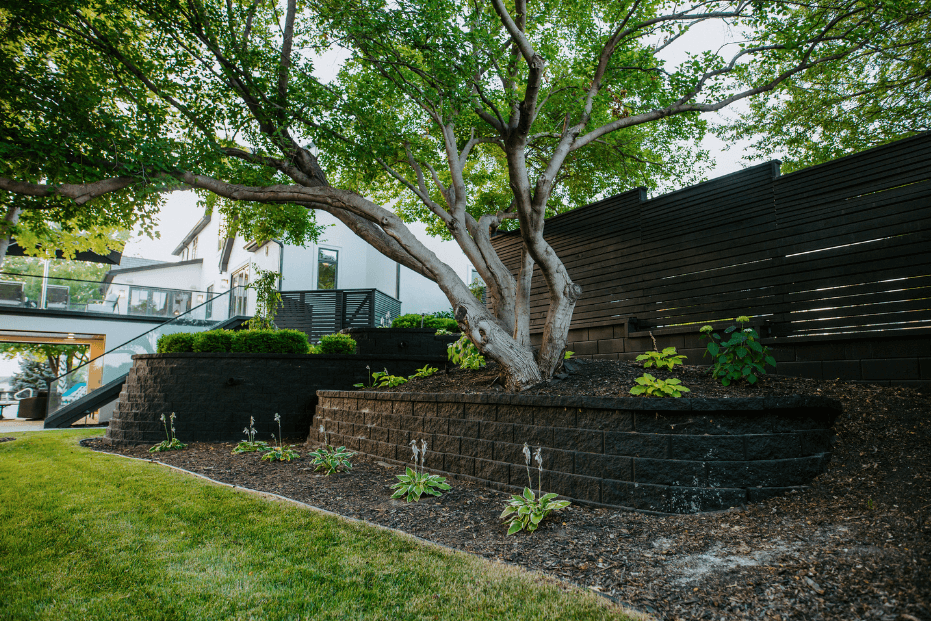 Nature's Stairway: Natural Stone Stairs
To connect different levels of the backyard seamlessly, we added natural stone stairs. These rustic and elegant stairs serve both form and function, creating a graceful transition between spaces while enhancing the overall aesthetic.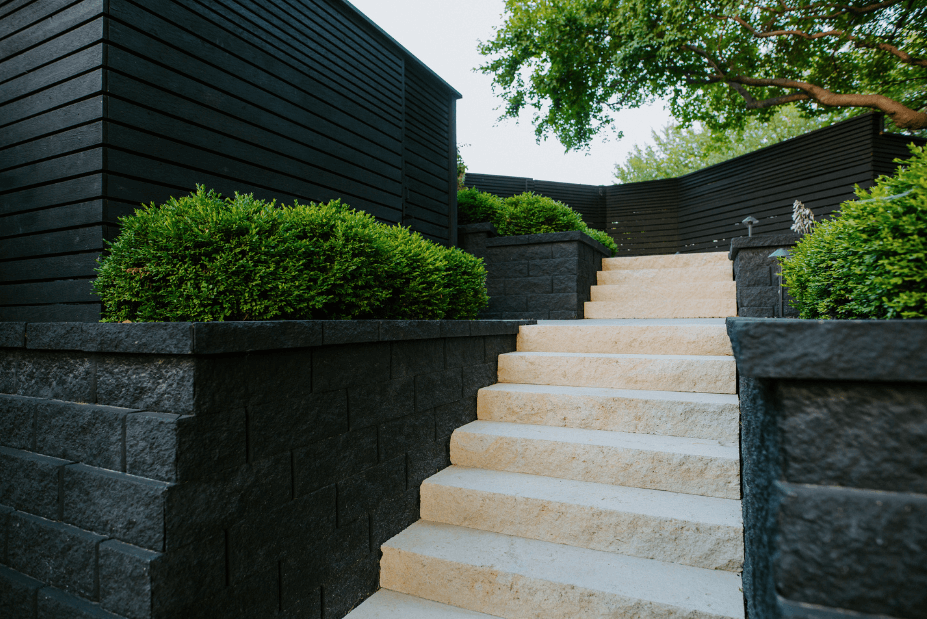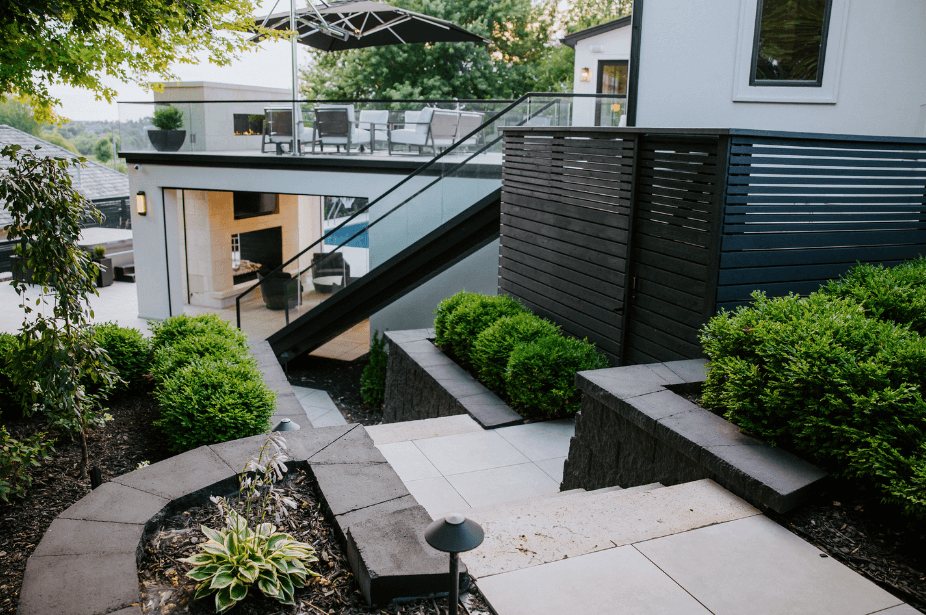 A Backyard For Any Occasion – Like Ladies' Night!
We've transformed a once-average space into a haven of beauty, relaxation, and functionality. Now, our clients have a backyard that invites them to savor every moment, whether it's a lazy afternoon by the pool, an evening by the fireplace, or a classy ladies' night with champagne and great conversation.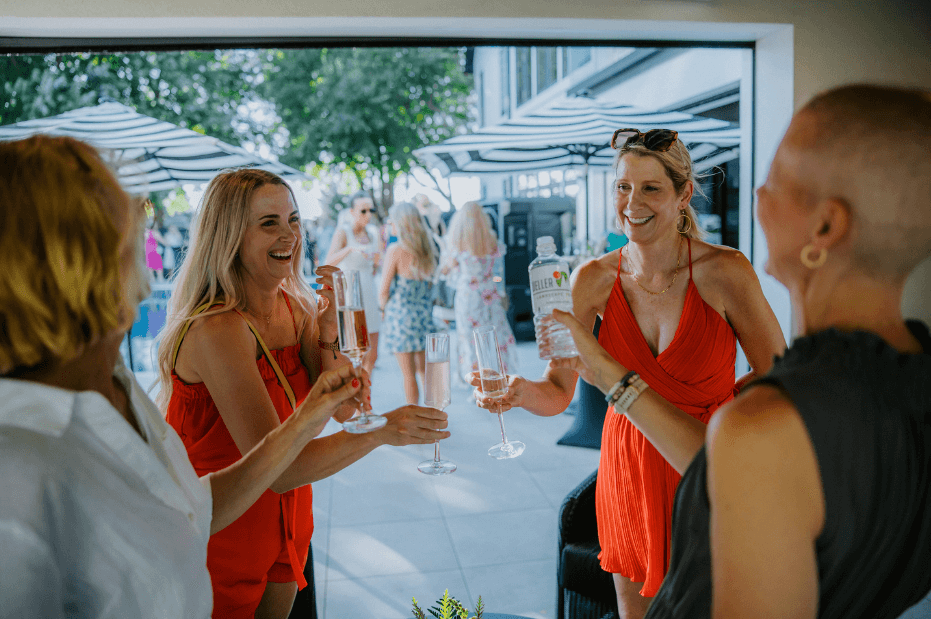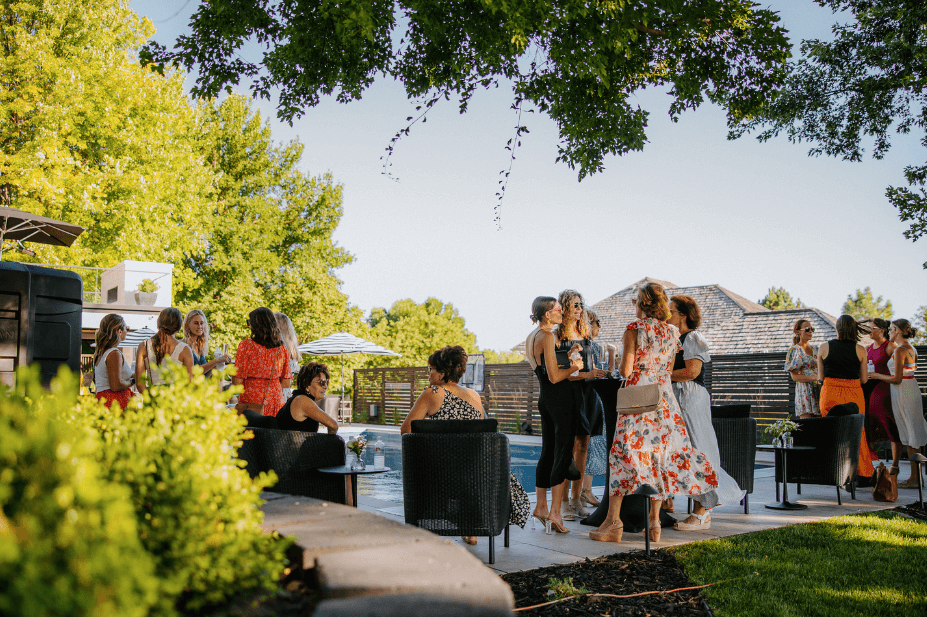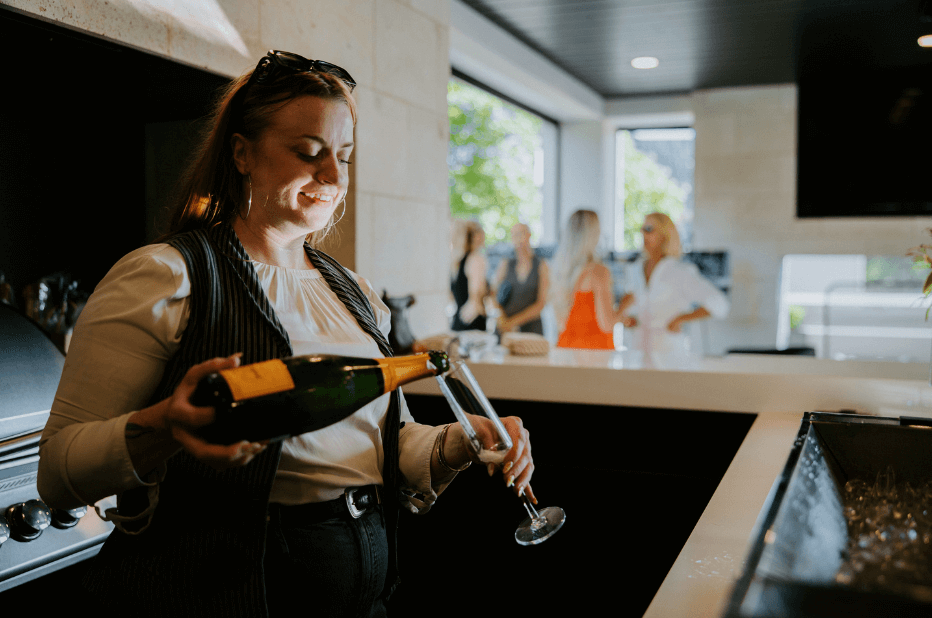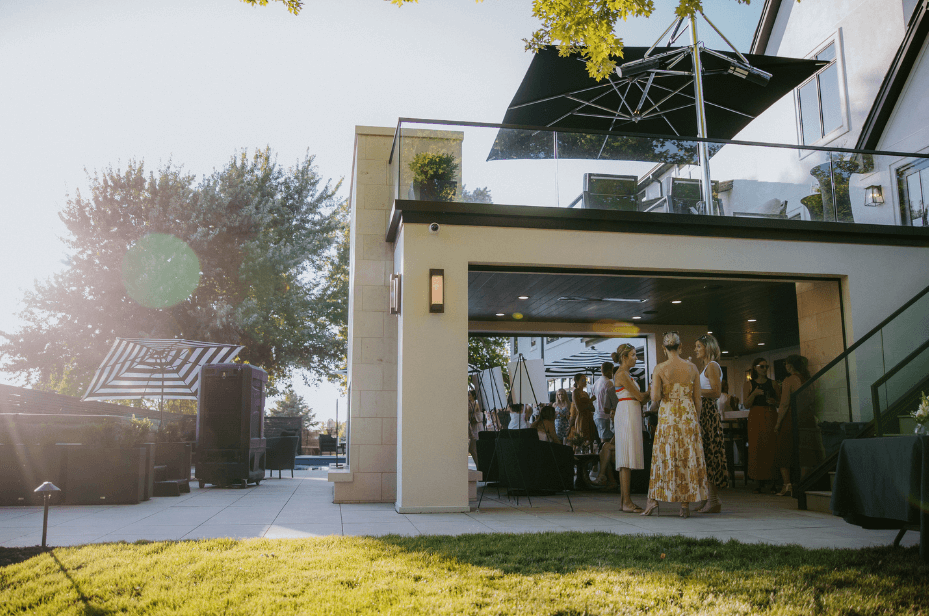 Now It's Your Turn!
If you're dreaming of your own backyard paradise in Sioux Falls, Rochester, or Des Moines, don't hesitate to reach out to us. 
Our talented landscape design team is ready to turn your vision into reality, just like we did with this stunning backyard transformation.
Contact us today and let's start designing your dream outdoor space.